Hello everyone after my long update about "Bagyong Karding" vacations over LoL my kids need to go to school so they can continue to learn and achieve their dreams. My two kids are in grade 11 and grade 7 they only come to class by Monday Wednesday and Friday then the next week Tuesday and Thursday shifting of course, because their other buildings are still flooded. Followed by my grade 3 son and my youngest three years old baby girl.
I remember my eldest questions before, "mom, don't have any plans leaving this place?" And I stopped because even I don't know what to answer. And before I answer that I want you to see my students before going to their schools.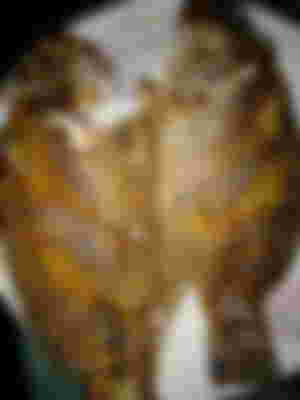 Before five in the morning I woke because my alarm is noisy LoL, I cooked simple food for my kids fried fish of course it's a lot here and always free then I woke my two kids because they need to be in shool by six am and we need to budget our time because will ride on our boat.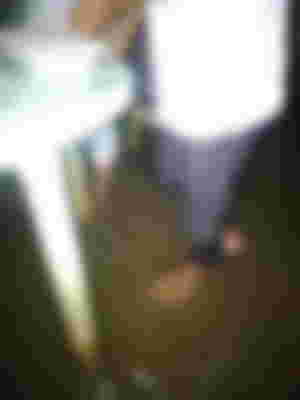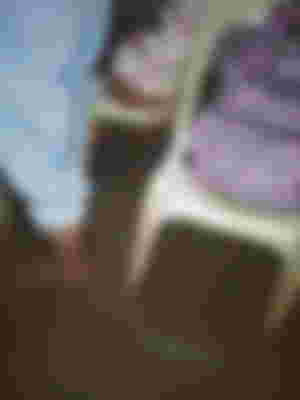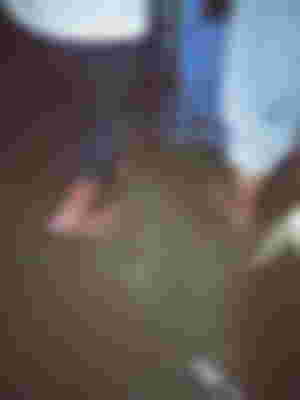 Even In our worst situation I can see my kids excitement in going to school my son said "mom, my classmate has a worst situation than what we have" and I found him mature because they feel how sorry we are to let them have this kind of situation. And the best song on my ears is their entire dreams for us, their dreams are so big they want to help us finished our house, put a second floor polish it put a lot of appliances, food and everything that we couldn't have for now will have it all when they will have job. And I'm the proudest mother of all, and now the kids are finished eating it's time to wear those shoes on the bridge.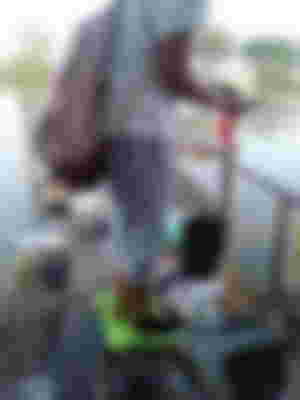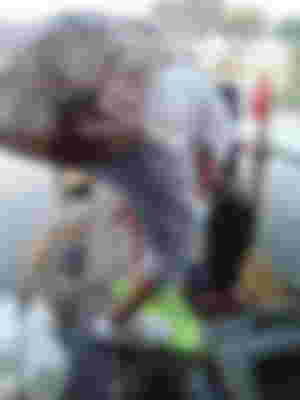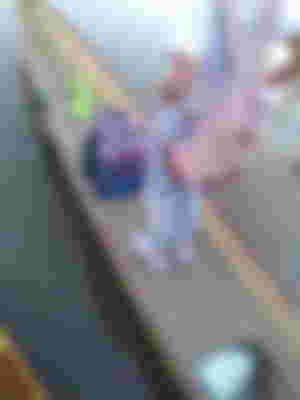 And here's were they wear their shoes good thing that we have a styrofoam it's a big help for us. Hubby made this bridge and it's a lot wider compared to no styrofoam, And the little styrofoam are also useful for our little ducks.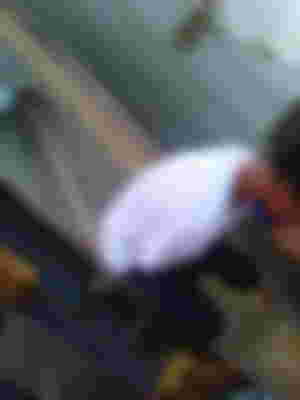 And now it's time to go to school my son will paddle until we reached the road then I'll paddle back home because we just left their younger siblings at our house. And this our Journey when their is flood on our house but still willing to study and learn. Life's hard and sometimes get harder and some people that saw our situation may pitty us, ignore us but this our way of living and we want to lived like others and let them see our little light that will shines it's brightest.
🌙
Thank you so much for your wonderful time reading my today's blog.
It's me, @UsagiGallardo215 🌙 From my Water World 💦
The photos are mine unless stated
Let's Connect I'm on:
Noise.app / Hive / Appics / Twitter