Things that made me smile (30DoG)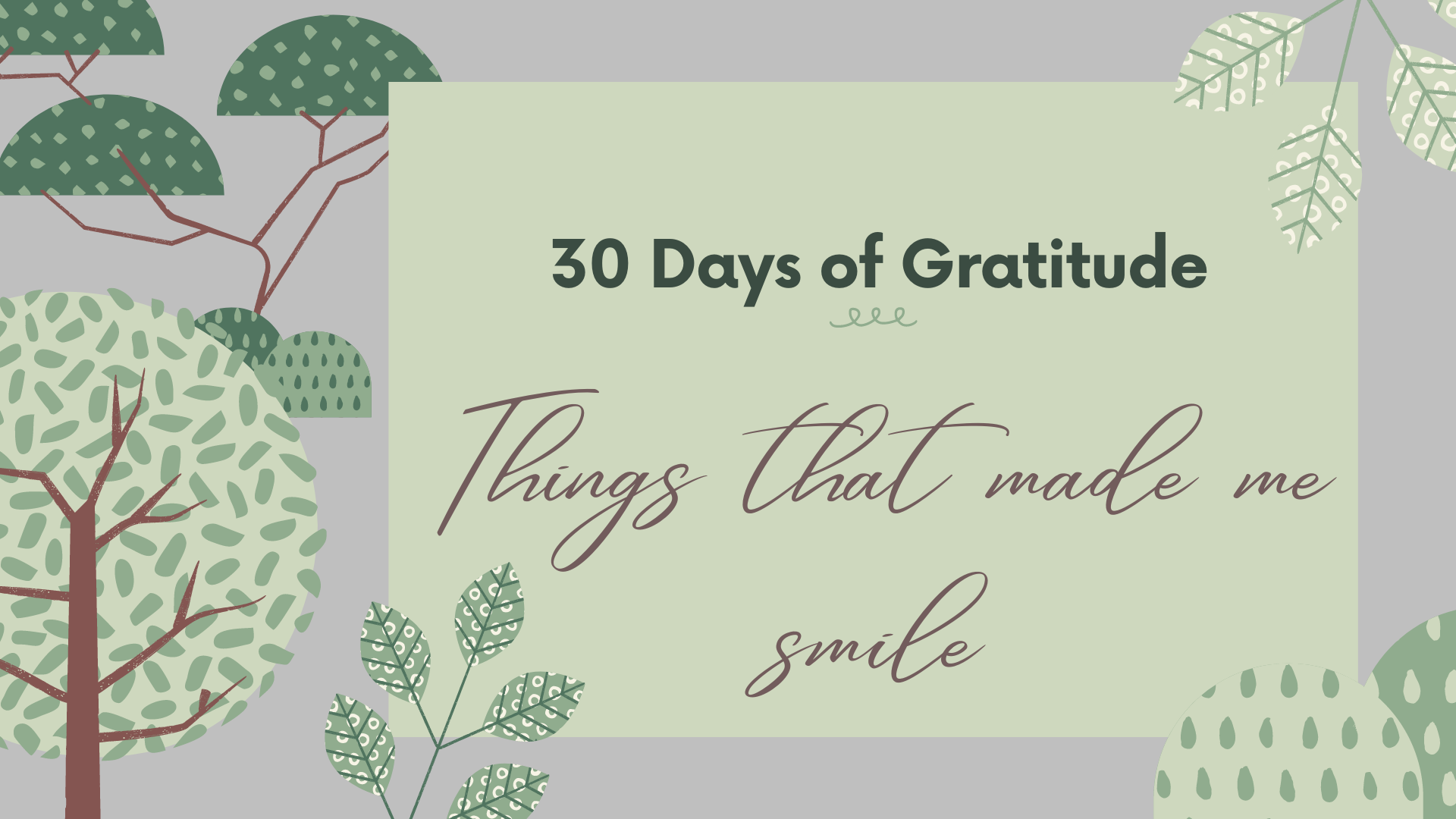 📌PUBLISHED: July 2, 2022 TIME: 6:40 PM PST ARTICLE #: 148
My personality is shaped and defined by how other people treat me. I've been described as perceptive, cheerful, kind, and even a drama queen at various points in my life. However, the most of the time, I'm more of a shady character. Moreover, I do not want everyone to know everything about me. I've had some people tell me that my personality has been misconstrued because of that "Why is it so difficult to make you smile?", some would also add, "You are so KJ. You're the only one in this room who doesn't seem to be having any fun."
However, there are several things that have always brought a smile to my face. They may think of me as a serious woman, but in reality, I am capable of having two distinct personalities at once. Oh, don't worry, I'm not as horrible as those folks who are bipolar or split personalities, okay? It's just that, as a Gemini, I have the ability to employ both of my personalities simultaneously, which is nice since it makes it harder for people to manipulate me. In the end, I'm simply just taking advantage of it.
Returning to the subject at hand, witnessing my loved ones happy is one of the many things that bring a smile to my face. That, in my opinion, is true love: the kind of love where you can't help but smile when you see your loved ones relishing or experiencing delight. My heart cries when I watch them having a good time because of what I've done for them. I remember seeing my mum unwrap the gift I gave her this afternoon some time ago. She pleaded with me to purchase her the purse. Despite the fact that my connection with my mother has been strained, I really care for her .And when she saw that bag, she just smiled followed by sweet massage, "Buti naman dumating na, ang tagal tagal ko na tong pinapabili sayo eh". See, that's my mom's love language to me. Loka lang no? But yeah, it made me smile too.
One other thing that never fails to put a smile on my face is when other people take the time to express their gratitude to me. I told you before that I can be a drama queen at times, and I have a tendency to be more overdramatic if I feel like the things I have done for the benefit of other people have gone underappreciated or even ignored. Therefore, anytime I receive some kind praise, it fills my heart with excitement, and all I can do is smile broadly at the person.
When we were talking about the many languages of love, I found that being cuddled made me smile. I am relieved to have met a person whose inner nature is compatible with mine. Both of us discover love in the most hopeless of places, and today our connection is much stronger than before. Yes, giving and receiving hugs always makes me smile. It's okay to show affection in public, and the thought of that made me smile brightly. Knowing someone who is able to match your qualities is like hitting the jackpot, if you get my drift.
---
Actually, there are still a few things that make me grin, but I consider them to be trivial, so if you ever have the opportunity to approach me in a public area, don't fear; I am an accessible person, and as a future HR professional for a certain firm, I must be pleasant with people.
Anyways, I am restarting the 30 Days of Gratitude challenge on read.cash since I was unable to finish them all last month, so I decided to build my own challenge template. This is a good opportunity for me to hone my communication abilities, thus I will exert great effort to fulfill this task.
Regarding that, I appreciate you visiting this content of mine.
---
Thank you very much for reading this article, if you want to read more, you can visit here my recent articles: https://read.cash/@Usagi