Extremely Wicked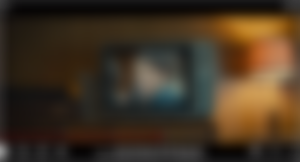 We are at the peak of summer here in the Philippines but here am I, having a good time searching for some horror stuff and paranormal. If you just can meet me personally, you'll gonna find out how creepy I am. Well, I just remember myself years ago. Anyways, I don't like to talk much about it so let's just continue the discussion below. So after I watched Ted Bundy's movie on Netflix last week, I am here again looking for something horror. Wala lang, gusto ko lang talaga laging tinatakot yung sarili ko lalo na kapag bored ako. Speaking of some horror, there was also a movie I watched a few days ago and the title of it is "Fresh". So if you wanted to watch it, just click its title. Anyways, so as I read some horror articles here on the platform, I got challenged by how @Tamia answered some spooky questions. Now I got another idea of what to post again. If you are curious about her article, just visit this here. Also, I researched some questions in google so if you wanted to join the prompt, you are so welcome to answer THESE.
---
Have you ever said Bloody Mary in front of a mirror?
Yes and that was the time that Bloody Mary game was so trending. I forgot the movie I watched years ago that talks about this bloody Mary but as I knew, Bloody Mary was a queen and that's all. I forgot the whole details about her. Going back, I remember myself trying to call her because I am just so desperate to see a ghost. But when I tried it, the sun was so shiny so Bloody Mary didn't appear to the mirror.
If you were to commit a murder, how would you go about it?
I would never try to murder a person or an animal, unless it is a mosquito. But since it was ask, I think if ever that I am so mentally ill and unstable, I would rather let myself be cured in the asylum or hospital. But, if ever that I already did a crime, I think the possible outcome of it for me will be a suicide. I am just so afraid to do inhumane acts like killing so I think the best way to end it is to kill myself.
Have you ever had an unexplainable experience with the supernatural?
There are times that I am having a 'bangungot' or in english, sleep paralysis and that's all. I never see any mythical creatures or ghosts while I am awake and I will never want to sight any of them. Good thing that my parents also do not have that kind of a 3rd eye because based on what I knew, it is heredetary.
In your opinion, what is the most brutal way to die?
For me, the most brutal way to die is being rap3d by so many people, and then killing you like they are slaughtering a pig. I remember some of the victims of rap3 and I always end up crying and praying for their souls. There is no room in heaven those people who did that horrific crimes and I do believe that people like them must be burn in h3ll.
Which horror movie scarred you for life?
There are many. I watched Orphan, Insidious, Conjuring, Green Inferno, and many more. But I think the most horror movie that always scared me was the paranormal activity. Yes, I know it was just a show but it really creeps me and giving me this goosebump everytime that I will watch a clip of it. Another movie was the Chucky. Agghh, I really hate that doll and that's where I started to dislike dolls.
Which horror movie murder did you find the most disturbing?
The most disturbing movie murder for me was the Split and Orphan. Those movies are psychological and I think that there's more stories behind those scenes that they recreate.
What is the scariest Halloween costume you have ever seen?
The scariest holloween costume that I've seen personally was the Michael Myer's cosplay. I was supporting my partner at Cosplay Matsuri that time and he said to me that he saw Michael at the other side. And because I am an avid fan, I took the opportunity to take a picture with him. Take a look at my picture with most creepiest and deadly serial killer.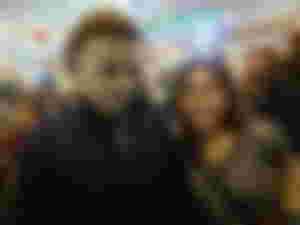 Would you consider tasting human flesh for $100?
If only there is no harm effects on eating human flesh, I think I would take it a shot. But it still depends. If that's only a fried skin then I'll go ahead and taste it.
Would you agree to participate in a seance?
I think seance is like a paranormal activity and for me, I would rather not to join this kind of an organization. I believe in ghosts and creatures and if ever that I am NOT gifted with that kind of supernatural power, I would just enjoy my ordinary and simple life.
---
Omg, I can't believe that I am being so creepy on answering the questions above. Don't get me wrong guys, the prompt is just for fun and I don't really imagine myself being a cannibal or what. 🙈
I know it's not yet Holloween but if you wanna try to join the prompt, you are so welcome. ❤️☺️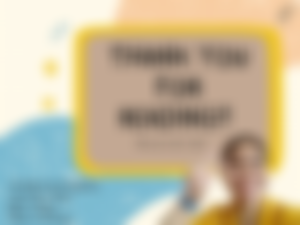 PUBLISHED: APRIL 3, 2022 TIME: 10:08 AM PST ARTICLE: #78