Spend Time for a Reality Check
The news headlines are often crowded with futuristic news about the modern world. Many kinds of news propagate quickly among tech-savvy people.
As responsible dwellers of the planet earth, it is our duty to carry out a reality check on whatever we read and listen to in the news headlines.
Most of us tend to believe the mainstream news media. Many of us can never suspect reputed newspapers. They often consider the news authentic and believe in their propaganda.
---
We often forget that the news media make news by taking sponsorship payments from different corporates, governments, and political parties. The news portals have the power to spread narratives by posting fake news.
Just today, I read a Tweet from Odysee that Reuters published news about alternative video platforms, where the data reported about Odysee are false!
We all know that Odysee has been facing legal suits by the US government's regulatory body Securities and Exchange Commission (SEC) for trivial reasons.
Is Reuters trying to please the government by publishing false data about Odysee?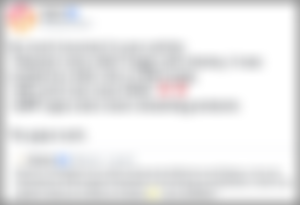 ---
Don't believe everything that comes in the news, editorials, and commentaries of mainstream news media. Spend some time to run a reality check by yourself, or at least from a reliable source and a trustworthy friend.
As I have quoted a Tweet in the earlier section, there is no hope of trusting the shared news on social media! I have read the alleged news by Reuters, and have verified facts from the official Odysee and LBRY sites.
We can take plenty of examples where the users must verify the facts themselves before trusting the news or the services of certain corporates and commercial applications.
---
People claim that offline office work will be obsolete in the future. The entire world tested online office work from home or work from anywhere during the forced lockdowns of the so-called COVID-19 pandemic.
Onsite work is very much required in a variety of fields. The manufacturing world suffered during the lockdowns which are now recovering slowly. Onsite work is also required in many cases, such as manufacturing industry.
Only certain particular work may be done via the Internet remotely, such as computer programming, electronic publishing, and a limited type of other jobs.
---
Fiat currencies are serving the entire globe for many years. The functioning of the banking sector has received a facelift through electronic banking and online financial transactions.
It is true that centralized fiat banking systems can track users' banking transactions and histories because fiat currencies and fiat banks that are centralized. Fiat currencies are still the main financial instrument of the world.
With mass adoption and superior technological innovation, cryptocurrencies seem to be a strong contender as people's financial instruments. But, fiat currencies are not enemies of global citizens.
---
The mainstream world is projecting text passwords as a soon-to-be-extinct authentication factor. Many of the big tech corporates promote "password-less" as the future of authentication.
The reality is that the entire financial, banking, and government administrative systems use text passwords/PINs as the default authentication factor.
Killing text passwords is the agenda of many commercial authentication software service providers. But, the reality is that all global authentication systems heavily depend on text passwords/PINs.
---
There are so many advancements in the modern world. Technological progress and new developments predict an entirely new way of dealing with authentication and banking.

Similar new developments take place in all walks of life, which appear in the mainstream news, and people come forward to adopt them.
People must go for a reality check before believing and adopting it in their lives.
---
Sponsor of this article:-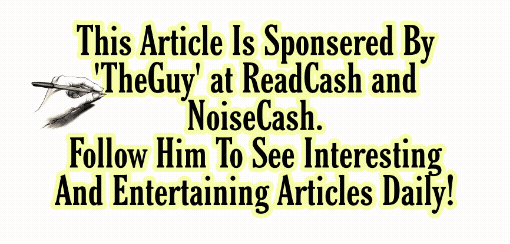 Image Source TheGuy – Follow him on Noise and Hive for more insights.
---
Cheers!
Unity (Debesh Choudhury)
Text Copyright © 2022 Debesh Choudhury — All Rights Reserved
Join me at  
Odysee, LinkedIn, Twitter, noise.cash, read.cash, publish0x, and Facebook
Lead Image: Unsplash search via ReadCash publisher.
All other images are either drawn/created by myself or credited to the respective artists/sources.
Disclaimer: All texts are mine and original. Any similarity and resemblance to any other content are purely accidental. The article is not advice for life, career, business, or investment. Do your research before adopting any options.
Unite and Empower Humanity.
August 24, 2022