Leverage CashRain for Personal Branding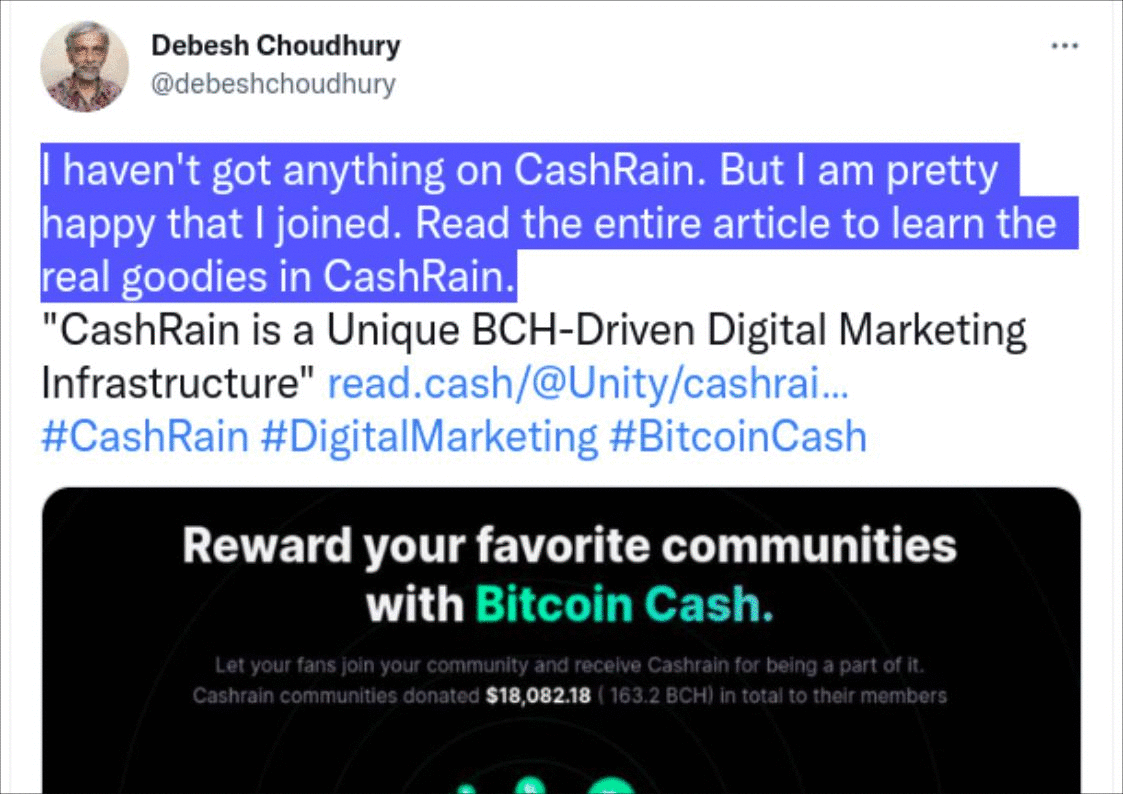 I haven't received any BCH airdrop on CashRain. But I am pretty happy that I joined. Read the entire article to learn the real goodies in CashRain.
To know why, please read the entire article patiently. It won't take more than a few minutes. My articles are generally short. I can't write long posts!
Disclaimer: If you don't like or hate social media, this article is not for you!
---
I am not very active in the BCH community. Also, I never jump with the crowd. I am a very slow learner and don't do anything before thinking many times. So, I joined CashRain several days after the BCH rains started on CashRain.
By that time, people were uttering "wow," "unbelievable," "awesome," etc. The BCH rains were also showered here on posts, whoever wrote anything on CashRain.
Finally, I decided to join and created a Twitch account. Because I wouldn't say, I liked the idea of creating or logging in with a BCH wallet address. Moreover, I started creating video content last December 2021. And, Twitch is a thriving video platform.
---
After creating my account on CashRain, I waited a day before creating my CashRain community. Because I always go slow! I saw the series of articles here that were rewarded "anonymous" showers of 5+ dollars upvotes externally from the CashRain project.
Then, I created a community on CashRain. I intended to enhance the brand image of my learning project that I created many years ago on LinkedIn.
The name of my CashRain community is "Learning Times - Reinvent Life." I have a LinkedIn page by the same name. I also have channels/pages on YouTube, Odysee, and Facebook.
---
Promoting BCH is the plan of these platforms. Let us be a part of their promotional game and leverage them to promote our activities around life and career.
I am not shy to disclose my plan. I don't want to keep it secret. Because it is not difficult to think of CashRain as a digital marketing infrastructure to promote our personal brands.
Let CashRain gets its due from our social media and other communities. They want to promote BCH to a broader audience. We will help them do their job and also get our dues by leveraging the features of CashRain to facilitate our daily grindings.
---
CashRain is not a platform to earn BCH airdrops.
The account holders on CashRain may get some opportunities to airdrops at some time. But, CashRain is not a site to earn BCH, like people expect that they would post articles, and the algorithm will always continue to pour huge airdrop upvotes!
All these platforms, including ReadCash, Noise, and now the new platform CashRain exist to promote Bitcoin Cash, aka BCH.

Our community participation is a win-win for both the platforms and us.
I consider using CashRain as a BCH-driven digital marketing infrastructure for leveraging it to promote my personal brand image.
Also, my participation in CashRain will automatically help it promote BCH.
=> It will take some time to get the results for CashRain and the community.
=> I will patiently grind for that.
---
As of December 09, 2022, my first CashRain campaign has been completed.

There were some issues in paying the invoice without any mobile apps.
Finally, yesterday, I solved the payment problem and successfully paid the BCH invoice from my GNU/Linux laptop.
---
[Sponsor information]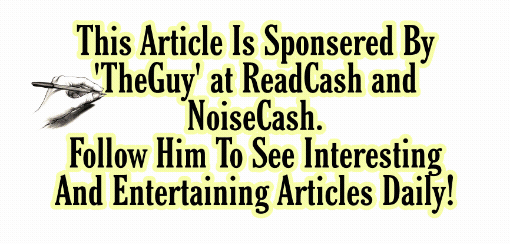 Image Source TheGuy – Follow him on Noise and Hive for more insights.
---
Cheers!
Unity (Debesh Choudhury)
Text Copyright © 2022 Debesh Choudhury — All Rights Reserved
Join me at
Twitch, CashRain, Odysee, LinkedIn, Twitter, NoiseApp, ReadCash, Publish0x, and Facebook
Lead Image:  I created a GIF using my title texts and a screenshot from my Tweet.
All other images are either drawn/created/screenshots by myself or credited to the respective artists/sources.
Disclaimer: All texts are mine and original. Any similarity and resemblance to any other content are purely accidental. The article is not advice for life, career, business, or investment. Do your research before adopting any options.
Unite and Empower Humanity.
#cashrain #bitcoincash #personalbranding #socialmedia #contentcreation
Dec 05, 2022