Indian Classical Music Teaches Servant Leadership
See how Indian classical music actively builds the essential attributes of Servant Leadership, namely "Humility," "Empathy," and "Listening."
In Indian classical music, the performing artists listen, cooperate, and collaborate with fellow musicians with humility.
(1) Musicians gracefully show humility,
(2) They are empathetic to their fellow performers.
(3) They actively listen to their fellow musician's creations while performing.
This is an example of how the musicians of Indian classical music attribute servant leadership while participating in a duet performance.
Watch how the two artists, a vocalist and an instrumentalist, listen to each other's performance and complement it with humility and empathy.
Video Source
The embedded video clips are from the duet performance of vocalist Debapriya and sitarist Samanwaya. Please follow their YouTube channel.
---

Image Source
I am a practitioner of STEAM (Science, Technology, Engineering, Arts, and Mathematics), and I have always smelled security holes in blockchains and other distributed ledgers. But, the innovations in distributed computing are worth experimenting with in real-life use cases.
I create password security and cybersecurity solutions relevant to cryptocurrencies, blockchain, and blockless distributed ledgers.
Review my blogs here if you have some time abundance.
I wish that the entire blogging community will strive here and elsewhere.
---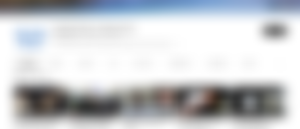 Image Source
Twitch: Debesh Choudhury.
Odysee: Learning Times, Debesh Choudhury, Music, Film, etc.
YouTube: Learning Times, Debesh Choudhury.
---
Cheers!
Unity (Debesh Choudhury)
Text Copyright © 2023 Debesh Choudhury — All Rights Reserved
Join me at
YouTube, Twitch,  CashRain,  Odysee,  LinkedIn,  Twitter, Publish0x, ReadCash, NoiseApp, and Facebook.
Earn passive income by sharing unused Internet bandwidth on Honeygain and Peer2Profit.
Lead Image:  Screenshot from my YouTube video.
All other images are either drawn/created/screenshots by myself or credited to the respective artists/sources.
Disclaimer: All texts are mine and original. Any similarity and resemblance to any other content are purely accidental. The article is not advice for life, career, business, or investment. Do your research before adopting any options.
Unite and Empower Humanity.
#music #indian #classical #leadership #teachings
Mar 11, 2023