Health Mafia Eye A Pandemic Opportunity in "Monkeypox"
The world health organization (WHO) declares "Monkeypox" a health emergency. It is indeed fearmongering news that spreads quickly via mainstream news media and social media.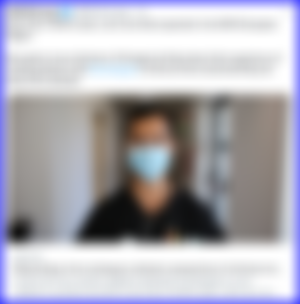 ---
The global citizens are not afraid of the so-called COVID pandemic at all. Many "single-vaxed" and "double-vaxed" citizens refused the booster doses. It seems another plan has been under active execution for a new pandemic.
Roughly two months ago, news headlines started to float on mainstream news portals and social media about infections of the "Monkeypox" virus.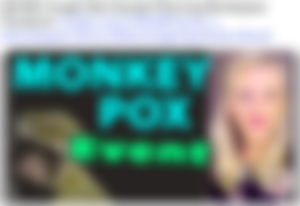 ---
There is an effective treatment by a botanical preparation for various poxviruses. This natural treatment was published in the reputed journal PLOS ONE, which can relieve and stop the symptoms of many poxviruses. The research paper reported that this natural treatment could completely eradicate viral replication.
The big tech tried to hide this particular natural treatment of "Monkeypox".
The Internet search media, including Google and Microsoft Bing, don't show this result in the Internet search. The big tech search engines allegedly censor or filter this particular natural treatment of "Monkeypox."
---
The current news of the outbreak of "Monkeypox" may spread fearmongering among the global citizens.
We can very well remember how the announcement of the COVID pandemic came based on the results of a rough testing technique named RT-PCR, which produces mixed-up positive results for multiple viruses, including the common cold, cough, fever, influenza, whooping cough, the new COVID virus, etc.
Does WHO's announcement of the "Monkeypox" as a "health emergency" help the global health mafia to sell health services and new experimental vaccines?

Will the world see another "pandemic" or a "PlanDemic?"
---
Supporter of this article:-
Image Source TheGuy – Follow him on Noise and Hive for more insights.
---
Cheers!
Unity (Debesh Choudhury)
Text Copyright © 2022 Debesh Choudhury — All Rights Reserved
Join me at  
Odysee, LinkedIn, Twitter, noise.cash, read.cash, publish0x, and Facebook
Lead Image: Unsplash.
All other images are either drawn/created by myself or credited to the respective artists/sources.
Disclaimer: All texts are mine and original. Any similarity and resemblance to any other content are purely accidental. The article is not advice for life, career, business, or investment. Do your research before adopting any options.
Unite and Empower Humanity.
July 24, 2022