Cryptocurrency Price Graphs Speak
The starting of Bitcoin on "January 03, 2009, at 11:45 PM GMT+5:30" is a landmark event in the field of the digital economy using cryptocurrency. In the beginning, nobody except a few from the founder groups of Bitcoin knew about it.
Then, news about buying a pizza using a few thousand Bitcoin helped get people's attention. Very slowly, Bitcoin investment increased, so as its price.
December 2017 was a good time for Bitcoin showing a first-time high price nearing the dollars twenty thousand mark when Ethereum was hardly touching one thousand dollars.
Gradually, the interest of financial investors identified cryptocurrency as a viable instrument. More cryptocurrencies started to appear in the arena. The mainstream news media had played an important role in popularising cryptocurrencies.
---
The number of cryptocurrencies is growing every year. As per the data available from Statista, as of January 2022, there are almost ten thousand cryptocurrencies and associated tokens. New crypto-coins arrive every day with their particular use cases and application stories.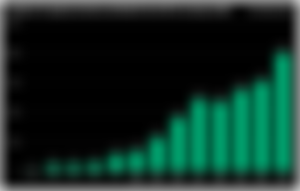 Image: Screenshot currency.com (credit Statista.com).
The market cap of the cryptocurrencies fluctuates as per the performance of the major coins, namely Bitcoin and Ethereum. The top five coins are Bitcoin, Ethereum, Binance Coin, Tether, and USD Coin hold almost 1.18 trillion dollars market cap, among which Bitcoin shares about 41.6 percent market share.
---
The graphical variation of cryptocurrency price speaks about the past influence. The market of cryptocurrency fluctuates with time. Depending on the use cases and appropriateness to specific applications, the industry players choose different coins.
There are some similarities and dissimilarities in the nature of the graphical variations of cryptocurrency price caps with time. The nature of the price points which currencies might be suitable for what applications.
I have viewed the graphs only of a very few coins as per my current exposure. The preliminary view speaks something about the past. However, I have not predicted anything about the future projections. I feel that it will be too early to predict the future.
---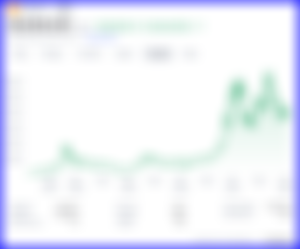 Image: Screenshot of Brave search result with "BTC Crypto Graph."
Being the first decentralized digital money, its rising price attracted a huge investment from the financial market. Big corporates, such as Tesla supposed to have invested in BTC. Elon Musk's announcement about accepting BTC payments to sell Tesla cars impacted its value in the financial market.
Ethereum started after Bitcoin on July 30, 2015. It also got success in appealing to diverse sectors of the industry. Ethereum was not only projected as a digital currency but also got a huge attraction as the base for many utility tokens for various non-financial use cases.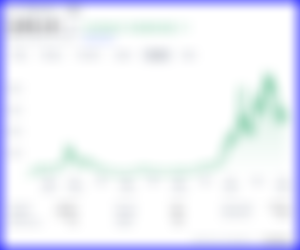 Image: Screenshot of Brave search result with "ETH Crypto Graph."
Ethereum's applications got increasing use cases as smart contracts viable for creating digital certificates in various areas, including academics, legal, advertising, entertainment, etc., sectors.
However, the fees per transaction of BTC and ETH are higher thereby making them not suitable for micro-transactions.
Over the last five years, the price variation of Bitcoin and Ethereum have been quite interesting, i.e., the nature of variations are similar.

Does the variation of prices have anything to do with their utilities?

Does it allow the users to predict a similar rise in the coming years?
---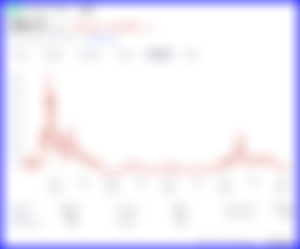 Image: Screenshot of Brave search result with "BCH Crypto Graph."
A hard fork of Bitcoin started on August 1st, 2017, with a new name Bitcoin Cash. The block size of the Bitcoin Blockchain was increased to cater to more number transactions.
The scaling problem of Bitcoin has been solved in Bitcoin Cash. The time for each transaction is much less than in Bitcoin. The fees per transaction have also been drastically reduced.
Less fees and processing time makes BTC suitable as a cryptocurrency for micro-payments. BCH is also the default tipping currency for the parent platform.
Over the last five years, Bitcoin Cash's price variation has been quite different from Bitcoin and Ethereum.

Does the nature of the graph allow the users of Bitcoin Cash to expect similar price variations in the coming five years?
---
The price variation of cryptocurrencies during the last five years is pretty interesting. I have got some questions about those graphs.
Why do the price variations of Bitcoin and Ethereum are similar over the past five years?

Why did Bitcoin Cash price rise sharply immediately after its initiation in 2017, and the price remains less varying for a longer time?

Do price variations of BTC and ETH be compared with that of gold and silver?

Is it a good sign that the price cap of BCH remains less varying over a long period?
What are your thoughts about the price variations of different cryptocurrencies?
I understand many of you are cryptocurrency lovers, enthusiasts, quasi-experts, and experts. While reading different articles, I got a feeling that some of you might be having better experiential knowledge.
You might know more about cryptocurrencies. The flowgraphs and texts of the top-earning bloggers' articles compel me to think that way.

What predictions would you project from the past price fluctuation of five years?

Would you predict a monotonic price rise for all three coins, i.e., BCH, ETH, BTC?

What price prediction would you expect for BCH in the next few months?
---
I practice Science, Technology, Engineering, and Mathematics (STEM). I have also added, "Arts" and "Fine Art" to my interests. So, my current interests become STEAM - Science, Technology, Engineering, Arts, and Mathematics.
I actively develop solutions for password and cybersecurity relevant to cryptocurrencies, blockchain, and other block-less distributed ledgers.
I thank all my sponsors, whose names appear in the "Sponsor" pannel.
I hope all members of the blogging community strive here and elsewhere.
---
Cheers!
Text Copyright: Unity
Lead Image: GIF image created using the text from the title and a Photo by RODNAE Productions from Pexels.
All other graphics and videos are credited just below it.
Disclaimer: All texts are mine and original. Any similarity and resemblance to any other content are purely accidental. The article is not advice for life, career, business, or investment. Do your research before adopting any options.
Unite and Empower Humanity.
I am also on Noise.Cash ... click the link if you are there.
#Cryptocurrency #BTC #BCH #Blockchain #Technology #UnityBlog
March 16, 2022.