Crypto Problems Are Real
Cryptocurrency is a real-world use case of blockchain or other distributed ledgers that work on cryptographic algorithms over a distributed computational network.
Cryptocurrency is an encrypted digital data asset that the owner can access, transact, and trade with appropriate private keys.
Cryptocurrencies are real. So are the crypto problems.
---
The total currencies mined for a particular cryptocurrency are fixed. But, the price per coin varies depending on the total investment amount and the market.
In principle, the prices of cryptocurrencies are volatile and change like stocks.
There are special types of cryptocurrencies called stable coins. The price of stable coins remains stable with the financial market fluctuation.
---
Presently, the cryptocurrency market is down. Most cryptocurrencies are falling sharply. But, the prices of stable coins remain the same despite market fluctuation.
A question arises: Are stable coins the most preferred coins?
Many people like to swap regular cryptocurrencies into preferred stable coins so that their crypto holdings remain the same value even while the financial market fluctuates.
---
People write about their hopes for certain cryptocurrencies.
For example, blogger friends keep a hope that the price of Bitcoin Cash will rise again sooner or later. Some crypto folks also guess that the price of Bitcoin will fall sharply more quickly.
Cryptocurrencies are real-world use cases of distributed ledger technologies.
The problems of cryptocurrencies, such as volatile price caps, are also real.
If you invest and hold cryptocurrencies, there is always a risk of losing their value over time. There is also the risk of hacking cryptocurrencies from centralized exchanges.
No cryptocurrency expert can stop the price fall/rise of cryptocurrencies.
The cryptocurrency developers haven't found any real solution to these issues.
---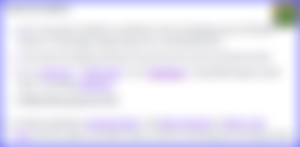 ---
Cheers!
Unity (Debesh Choudhury)
Text Copyright © 2022 Debesh Choudhury — All Rights Reserved
Join me at  
Odysee, LinkedIn, Twitter, noise.cash, read.cash, publish0x, and Facebook
Lead Image: Unsplash.
All other images are either drawn/created by myself or credited to the respective artists/sources.
Disclaimer: All texts are mine and original. Any similarity and resemblance to any other content are purely accidental. The article is not advice for life, career, business, or investment. Do your research before adopting any options.
Unite and Empower Humanity.
June 14, 2022