The 3 in one.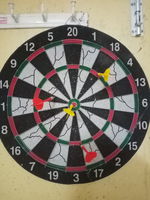 July 01, 2022
Friday
Good afternoon everyone,
Well, I am here publishing my monthly report for June.
The title 3 in one means I have three things to tell you about what happened to me on this precious platform.
I have completed seven months of memberships here on read.cash isn't it a good number of months to be here.

I have accumulated 1 BCH finally. What a wonderful thing! that happened.

I reached the milestone of 2500 views here on read.cash.
Now, I will get into my monthly report-
In the month of June, I was able to publish a total of sixteen articles. This is something exactly the number of articles published in the first two months of joining here on this platform. And, also since I was in university most of the time for the last two months so I am publishing really less.
This seventh month is the month when I achieved the highest upvote on one of my articles and that was a sum of 5.71 dollars this is also the article that gets the highest number of views on a single article since I am publishing. Though there's one more article earlier which also get 50+views but this one's the highest and this article is a celebration of my parent's anniversary. The link for this article is Parent's anniversary

In the month of June, in all the 16 articles that I published, I received a total of 27.02 dollars in total. And, if we calculate the average upvote on an article we will find I was able to get 1.68 dollars in each article. And, it is actually a good average.
Though One more thing I want to share is in this month- I am able to get more views on my articles than previously. And, It's really a good feeling to witness more views on your articles.
And, the last thing that in the seventh month itself I achieved a milestone of 2500 views which I really was not expecting.

By the way, I would like to share that in these seven months of the journey though I accumulated 1 BCH, I earned a total of 425 dollars. Which really is handsome money, Now, despite collecting so much money how was I able to accumulate 1 bch so late? There are two reasons for that first is that I spent 82 dollars to check the legitimacy of read.cash and if I am really able to cash out this money. And, the second reason is that when I joined this platform the price of each BCH was soaring high which explains how I was getting fewer satoshis.
The earning of 425 dollars was not only because of BCH but also because my brave browser helped me accumulate 22 dollars and another 25 dollars from somewhere else. Now, I am quite satisfied that I finally accumulated 1 BCH.
Also, one more thing that in the seventh month I gained 4 subscribers in total which updated my subscriber count to 127.
Thank you.
Have a great day.
The image is exclusively mine and I took a screenshot using an extension in my browser "Explain and send screenshot"