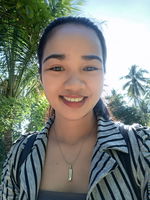 Have you experience having a sleep over to your friend's house? How was it?
Last night was fun filled experience and I super love it. It was not my first time having sleep over but it was the best sleep over I ever had. It was unplanned and they said "the best moments are those unplan". Indeed it is.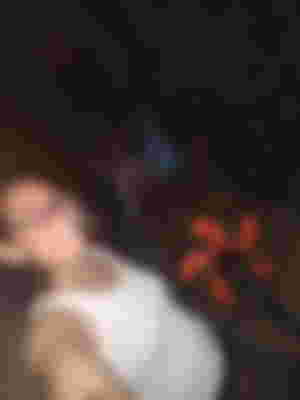 It was just supposed to be a sleep over because Ate Renalyn don't have any company in her new and not yet finished house. But then Jolina came and we asked her to stay with us. By the way Jolina is Ate Renalyn's niece, who just drop by to buy some goods in the store. We filled her the idea of fun sleep over. When I say fun, a movie and delicious foods is present. The other got interested and we agreed to it.
Since we agreed to have a fun sleep over session we prepare our foods and choose a movie. Ate Renalyn cooked the foods and I prepare the fruits. While Jolina chose a movie to watch.
Sleep over session
We started our sleep over session at 8:00 o'clock in the evening. Since sleep over consist of few stages. (I didn't made it up because it is) I just learned it last night. Lol. Sleep over is not just merely sleeping over to a friend's house. It has different part.
This is the best part of a sleep over and this also is my favorite part. I always look forward the food that we prepare everytime we had sleep over. We had lots of delicious food. And we are so full because we are just three who eat all the foods.
We chose the movie entitled "Metro". It is a story of a people who got stranded in a underground train hole after the train crash because the water from the river get into the railway while the train is on its daily job of transportation. Their are a lot of people who died and only few survive. Actually, we supposed to have a horror movie but one of us specifically Ate Renalyn don't watch horror movie. So, we pick other movie that the three of us will enjoy. We finished the movie after an hour or so. So, we pick another movie. But then we didn't enjoy it.
Sleep over turns into over sleep...
I thought it will be just the ordinary sleep over with foods and movie marathon but later in the sleep over part we agreed to have small drink. At first it was 1 bottle and here comes the other one after the other. Then we knock out few bottles of beer. We are not drunkard, I tell you, but that night we are having just the high amount of fun and we just enjoy the moment.
Have you ever experience being drunk? Or maybe not just drunk but super drunk? Like you feel being light headed and you can't stop talking and giggling over small stuff? Have you experience that when you walk you can't walk straight because you feel like the world is spinning upside down? Have you experience crying because your drunk? Or spilling out all your little lies and secrets? Is it just me? Or you too?
Well, I experienced all of that last night. All that feelings at a time. Maybe I am drunk or not maybe but definitely drunk. It wasn't bad at all. I enjoy the feeling and the moment. We sing and dance. Feeling so high without having dose of drugs. Later, we feel exhausted and lay in bed to go to the last two part.
Picture taking supposed to be in the second or third part but our sleep over is different. We take photos before going to bed when fun was at the peak of it. We forget to take photos in the middle of the sleep over because we were too focus on the movie. By the time we got drunk taking photos is so much fun. I dont want to suggest that you too must drink before taking picture. You can still enjoy it if you are with the right group of friends.
The main course of the sleep over. I don't have the hard time sleeping because I was drunk and when I am drunk I want to sleep. We bid good night and dozed off.
Because we are drunk that night we over sleep the next morning. That's how sleep over turns into over sleep. I wake up late and wasn't able to do my supposedly routine of publishing article every morning. When I woke up my head was so hurt and my stomach is growling. By the time I speak I couldn't hardly heard my voice. I laughed realizing it was because of too much shouting last night. My throat hurts and I also feel so thirsty. My head hurt and my stomach hurt. Is it hang over? Is it the how hang over feels? Well, it's all worth it. Lol.
Closing thought
Not all sleep over turns the way how I describe it or how we done it. It doesn't mean you should follow the different stages in order for you to enjoy it. The right circle of friends to hang out with is the key. Not the food nor the alcohol will make you feel the fun. When you have your true friends with you whom you have the same vibes with you then I am sure that you will enjoy your sleep over too.
That night was unplanned yet we enjoy it. In life we don't need to plan all things out and look forward all the things to be in its right way. Sometimes things that are unplanned is the best thing. The best thing you should do is to embrace whatever comes your way and enjoy the moment.
Thank you so much to my sponsors and friends. More power and God bless.
Thank you so much for reading. And I appreciate you all. I love you 🥰😘