She Haunted her Daughter - Part 3!!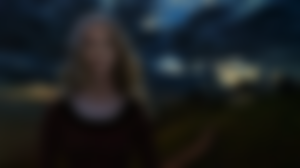 She Haunted her Daughter - Part 1!!
She Haunted her Daughter - Part 2!!
 They quickly reached the storage room and were standing before it contemplating whether to open it or not when the door of the room jolted open with full force even though Sam locked it from outside with a padlock...
Sam and Jada stood close hugging each other in front of the storage contemplating whether to go inside or not. The storage light turned on, on it's own... "I guess we need to go inside Jada, we need to do this.." Sam told Jada without looking at her as Jada nodded. They slowly stepped inside the room. Sam has never been inside that room that much from her childhood. Sam's Mom used to store her old stuff, stuff that she had from before her marriage time, her family tree details, old vintage items, her photographs, old clothes etc., Sam really never had any need to go inside the room except growing up, Sam observed her Mom going inside the room often, looking at her old pics and clothes, hugging her books etc.. Sam never really bothered to ask her Mom about it as she knew her Mom was just living her old life through the pictures...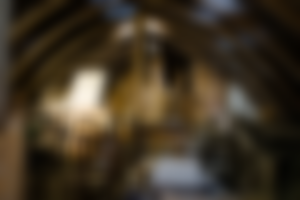 Sam stepped inside the room closely followed by Jada and Jada told, "We need something from this room, every single experience we had today points out to this room.. I don't know what should we find though..."
Sam staring at the closets inside the dusty old room crisply replied, "We need to find her journal.. it should be somewhere here.." to which Jada asked, "wow, how would you know exactly what to do?" to which Sam pointed across the room where it had a massive mirror and the giant mirror was completely covered in thick dust.. but written in the middle of it were the words "Journal!!!"
Jada looked at it in shock when Sam said, "besides that, Mom's dairy is the only thing Mom never allowed me to read.. Jada, quick, we need to find it.".. Jada and Sam quickly moved into action and turned the room into upside down to find Sam's Mom's journal.. They spent almost a good 30 minutes but could not find it anywhere.. Jada was so frustrated and Sam cried "help me Mom!!" as she was walking back, slipped on some of her Mom's makeup and fell backwards into the mirror moving the whole mirror to the left... Revealing a huge new stair case that led to the unexplored part of the basement..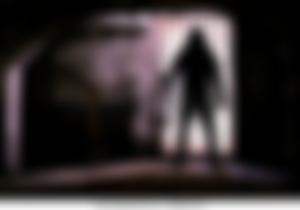 Jada quickly came to pick Sam up as they both noticed the rusty stair case that led us to the basement and exchanged glances when they heard a massive glass shattering from the kitchen.. Jada slowly went closer to the storage room entrance and peeked out only to notice a huge black figure stepping inside the kitchen.. He was almost 7 feet tall, very well built.. The worse case, he was holding a huge hammer in his hands.. Jada went dry as she swallowed her throat and she came closer to Sam as she told her what she saw and said, "we should have left with Rin... I don't want to die Sam.." Jada hugged Sam and cried as they both heard the storage room locking from inside, keeping both of them safe from that intruder...
Sam silently screamed to Jada, "Look, we need to go down the basement to look for Mom's journal NOW!!" and they both ran downstairs without making much noise. But Jada could not hold back her cough resulted from all the dust and she coughed and sneezed a couple of times and they both heard the killer started to break the storage room's door as he heard the girl's noises...
They both ran downstairs and turned their smartphone torch on to peek inside... The eerie yellow light above their heads switched on itself giving enough light to reveal the center of the room that has a table and a chair.. on the table was an old rusty book.. They both went near the table as Sam picked the book, revealing a paper beneath the book that read "To Sam, Love Mom!!!"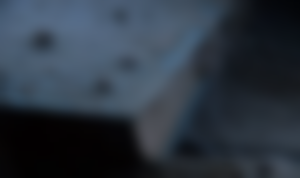 They both heard from the above that the killer successfully broke the storage room door and entered the room. They heard rustling above their head meaning, the killer was searching for the girls above and their heart skipped the beat when they heard,
"Sam, come out.. Your death will be easy if you come out yourself.. If I catch you, I will brutally murder you.."
Jada started to cry as she hugged Sam closely and Sam's throat choked when she realized who it was... Her brain went numb as she could not believe what was happening.. The light above them flickered and it switched itself off so that the killer would not recognize the light coming from the secret basement... But it was too late... Sam heard in a husky disgusting voice, "ya'll rats hiding in the basement huh?? I'm coming for you Sam... and for your friend too..."
Jada screamed on top of her voice begging the killer to leave them alone while Sam tried as hard as she can to shushhh her... Sam picked and held the book tight and started searching for ways to escape the basement.. Nothing!!!..
There is only one way for them to leave...it's the stairs..and the killer is on the stairs, slowly making his way into their deaths..while the girls curled up in a corner, holding the book tight..
That's all for now folks, hope you wait for the finale tomorrow.. Love all of you for supporting all my paranormal stories :)
Thank you sponsors
Yours bloggingly