Never Reveal Your Plans Ahead!!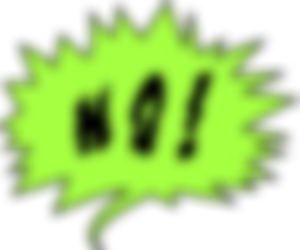 I was in my post graduation when this happened. I was studying Management in Human resource and Finance when this incident occurred. I was in the third semester and we had 4 in total.. The first two semesters are filled with internal projects and assignments and they are quiet easily manageable and third semester comes with lot of real life case studies.. They would give us a businessman/woman's name and we need to research on them and submit our case study on them and their company, achievements etc.., It gets very tough because during 2007 or so, Google is not as easily accessible as these days as we were using normal phones back then and also have to pay hefty hourly basis money to internet cafes.. Remember those things?? yeah..
We finished at least 5 projects in the same sem and finally wrote our third sem exams.. It was the most toughest sem of the overall 4 semesters, especially as we needed to make or crack algorithms in the subject production management. After out exams, we got a gap of 2 months.. but we never had time to get excited as the holidays came with one of the biggest ever projects we all students were asked to do.. The project is called "Internship".. which means we need to travel anywhere across the country and can select any company and have to do internship in real life for whole 2 months and observe how the company works.. And make a real life project presentation after that about the statistics of the said company.. not only that, we were asked to prepare few questionnaire and submit to the employees of the company to get feedback from them about their working conditions etc., as HR point of view..
With a lot of struggle and by God's grace, I got to join the company called "Hyderabad stock exchange" and along with me joined so many students from so many institutes from the state and I also had a couple of friends with me from my class... Some of my classmates unfortunately couldn't get internship in any company they sent letters to and companies rejected them.. The deadline is fast approaching and they were scared too much because if they did not finish this, they might never get their degree... One of my classmates, let's call her Sammy, was among those few who couldn't get placed in any company..
My friend who is also doing project with me along the same stock exchange requested rather begged the HR to provide internship to one more person and after a lot of convincing from all of us, she was asked to join the project along with us. She was so excited and was informing everybody about the same that she finally is going to join the stock exchange because they said there is one more place available for students to finish their projects.. Guess what!! Sammy's own best friend from a completely different college back stabbed Sammy by joining the stock exchange the same day as she got the news and when Sammy arrived the next day, she was told that, the place is already filled by another student.. Sammy was heart broken and we all took her to the HR to ask why would he place another girl in the place of Sammy that we requested this for her..
The HR calmly said, "Well I said I call fill your friend if she approaches me today but this girl came and joined yesterday itself stating that she is joining in the place that you gave reference for.. what do I know??"
We were devastated to know the seat is already filled and Sammy has to start searching again and it will take a lot of time for her to find something new.. We all went to see who filled Sammy's place and Sam got shocked to see her best friend sitting in front of the computer that Sammy was supposed to sit.. Sammy confronted her about the same and her friend had the audacity to reply "well, do not take it personally dear.. You know, I also did not have any project and you said there is one place available in the stock exchange and you were lazy to join. I took the opportunity and joined it immediately.. I deserve it more than you do..."
Sammy did not scold her or made any scene but quietly left the building crying. The HR noticed our conversation and he was too nice enough to save Sammy and gave us a contact number of a manager of another company where project vacancies are available and Sammy took the initiation immediately and finished her project.. After all, the HR works in stock exchange and he knows company's infos in and out...
Moral:
we were glad that Sammy finished her project on time but this incident reminded me of a lesson that my Mom taught me when I was younger.. Her words
"There are a lot of people who want to see you cry.. there are lot of people who want to see you suffer.. your suffering is "drama or entertainment" for those people..So my dear listen carefully, no matter what you do, do not let them know about your plans until you actually accomplish them.. execute your ideas before putting the word out... Be careful out there.."
How true her words are.. Sammy was lucky to have found that kind HR to help her with her education.. Not every time we can find help right? keep quiet and finish your duties friends, do not let them know your next move...
Well well, guess who decided to post after 4 days here?? it's me... srry for not being around.. as I said, my Mom in law is in hospital for her knee transplant surgery and today is scheduled for her right leg.. she finished her left last weekend.. Hope this also goes well like the previous one.. Since I have to manage home alone with my husband, it's been so tough on us.. Please bear with me for next 20 days.. I might not be busy here, but trust me, I have not forgotten you all and actually have my Read/Noise open on my laptop all the time.. Bless you all, take care..
Thank you sponsors, friends.. Hugs
Yours @Theblackdoll