So when I said evil eyes, I never meant demons or ghosts or something in the below given picture. But evil eye is something that a normal human being like you and me could possess. People are so many types and varieties right? If you achieve success in your life, some will feel happy for you, some will bless you and some people would hope for you to get more of that. However, have you ever come across few people who literally bash you through their words and curse you or spread rumors about you saying that you had that success by doing some bad work? yes you are right, am talking about the people who are full of hate and jealousy.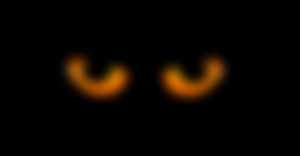 I have one such kind of neighbor around my house. Though I keep good a distance from her, it is easy for her to see into my house because my door is opposite to hers and we live in apartment style of building. She is like this poisonous jealous women who cannot stand other's being happy. Every day when my husband leaves to work, I would go down (i live in first floor) with him, wait until he take his bike out from parking and wave him bye and stand there until he crosses the street. It is believed in my Hindu culture that when a husband leaves to work, and when his wife comes opposite to him and says bye smiling, his day would be lucky or good and he will be back safe... I used to do this everyday until the pandemic started and he started working from home....
That is like my routine and she observes this each day as her husband also takes kids to school the same time as mine and she often asks me "you have so many problems in your house, how do you send him to office with a smile on your face. Won't you ever be angry?" and I could seriously sense the tone of jealousy in her voice. Believe me guys, every time she asked me that question, myself and hubby had gotten into huge fights or arguments in our house and we always ended up being angry on each other for days.
This is just not about me, she gossips so much about everyone in our street and she is the kind of women who wants to know everything that is happening in every house in our vicinity. I'm seriously fed up with such kind of people and some times I just advice her to mind her own business and even told her that I'm not interested in gossip whenever she tried to tell me stories about several people living around us.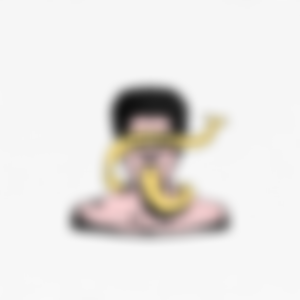 Initially, I thought nothing about it but after a couple of months, I and my husband got a gist of it that she has been laying her evil eyes on us and we call that as Dhristi... Dhristi means either a man or woman cannot stand others being happy or successful and they want those happiness to stop and those intentions manifest in real life by bringing fights between couples or small accidents or health issues in the family and such small to big negative things... It's a big deal in India...
How we get rid of Dhristi:
We have a couple of ways to get rid of evil eyes,
First and simple way is to use salt... elders of the house will ask the younger people or the total family to stand in the middle of living room, facing east and they get a handful of rock salt and rotate three times right, and three times left by chanting some Mantras and then the family would spit on the salt and they either throw it on the drainage or put it on fire or dump it down the drain... Salt is strongly believed to ward off evil and negative energy from house, this is a belief across the globe...

The second way is going to temples and asking the priests to bless the family.. The priest will make some prayers before the Idol and give us threads which we can tie on our hands like bracelets and keep it for few days...

The elders of family or old people resourced from general public who have experience in taking "Dhristi" are called and they can use lemon or pumpkin on their hands, and they lit a camphor on the lemon/pumpkin and do the same rotation technique and then go to the roads and break the pumpkin, which resembles breaking the evil eye.. this is mostly done on Fridays by shop owners...

Almost 99% of Indian households have anti evil eye herbs or items attached on the entrance door so that no evil eye can possibly enter the house without facing those artifacts...
What do you guys think about such people? do you believe in evil eyes? do you guys have any other spiritual ways to cleanse your space and scare the evil energy out of your house??? Please let me know in the comments...
Thank you so much for my below mentioned sponsors, I'm so grateful for people like you, I could write more from all the love, support and encouragement...
Pics credit: Pixabay.com
Yours Bloggingly :)
@Theblackdoll - Please follow this to read more of my posts. I appreciate you all