Your Phone Has Been Hacked, Virus Alert
What! You Don't believe me? Have you recently got a notification stating your phone is hacked or filled with viruses and you need to click on this button to remove all of them and make your device virus-free?
The pop or notification like this!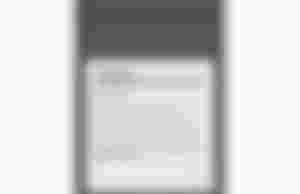 Then, no need to panic because it's fake. Your device is completely well and fine. Until and unless your device works on itself be it may PC, Lappy, Android, or iOS then there's no probability of hacking. Also, most mobile operating systems like iOS and Android have very high security now and so they are protected from viruses for now. But in a PC or Laptop virus can take over your system. It mostly happens when you download something from an unreliable source.
What Happened?
So yesterday, I landed on a similar webpage like this but that one was saying that I have been termed as a scammer by Cyber Crime and an FIR is filed against me and to get the case cleared. I have to fill in my details along with paying a fine of 400$. At first glance, it did give me a bit of fear, but then I had to laugh as I thought when the Police decided to work like this, also I am too bad to be a scammer sadly.
It was obvious this was a phishing page or just a scam bait page to loot me. Sadly, I don't have any screenshots as if you are a daily internet user and search different topics and visit different websites, you will land on these pages and get such pop-ups ocassinally and I close those tabs as fast as I can. These are ads placed on websites by third parties and see the level of regulation in ad management in third-party advertisers that they are promoting such scams. Sometimes it's hidden in the download link of some websites. I got this in my PC where I was using the normal Internet Explorer browser, now I will use Brave there also.
Similarly, some may get a pop-up while surfing in their browser that their phone is filled with a virus, download this app to clean it or fill in some information. There they take you to some antivirus app or some spy app that takes data in the background.
This is known by many but still, some people get caught in it and pay scammers to get the virus or fake cases out of them and so awareness is needed.
Usually you will encounter these types of sites when your are downloading a movie, song or some file from a pirate sites.
How To Avoid Them?
There's an easy way to block these ads and pop-ups simply use a browser with a blocker facility. You can use the 1DM browser, brave browser, etc. Simply don't click links anywhere even in Telegram and WhatsApp, check the authenticity of it first.
Sponsor Of This Article:-

Image by Unity, Follow Noise, Odysee, LinkedIn, and an article for more info.
A new one can easily fall for these traps as sometimes they are very convincing in their approach. Hacking is only easy when you let them. Like in PC people get hacked by giving them access to AnyDesk an application used to remotely control PC from anywhere. It's also possible in Android through AnyDesk but is a bit more complicated than on PC. A device doesn't need antivirus, ram booster, etc at all. Their inbuilt system has already included such features. So don't fall for such apps and advertisements.
And antivirus do the opposite and read and collect all your data in the name of searching virus.
Rest, use ad blocker browsers, and these things will be miles away from you. And remember not to click unfamiliar links.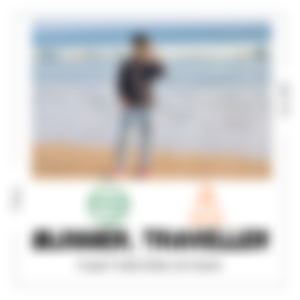 Author Links:-