The Never Drying Pond Exploration
Friend- Yo, guy finally the rains stopped. It's been two days since I haven't taken fresh outside air. Let's go explore some places.
Me- Good idea friend my body feels lazy being in the home and it's been more than a week since I haven't gone out of my house, lol.
And so to kill the boredom and waiting we decided to go to a location in which there's a natural pond located in the mountain which never dries up no matter what's the season. It's said mountain water leaks through some crack and keeps it half filled all the time. And in the rainy season, it's full.
Flashback Idea
And a few weeks ago, I shared an idea of using and making use of such mountains and making natural water tanks in it which will store even the rainwater and from that, a whole city can get water with good pressure and even water supply will reach to high altitude locations as water tank itself will be located high in the mountains and the water pressure from there would be enough to supply water in higher regions.
Let's Explore:-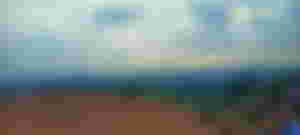 But this place isn't man-made it's natural.
The locals say that the pond-like place is there from their birth and so far it hasn't been dried.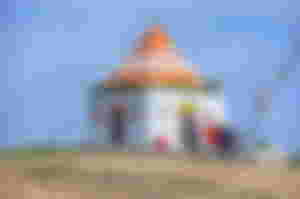 I actually came here to do Puja (Prayer). There's a small temple located here high in the mountains. As you can see lots of other people were here too. Oh forgot to mention the place is known as 'Marsili Pahad'. I saw some people came in their bicycles too wow that's a good adventurous idea without worrying about gas fees.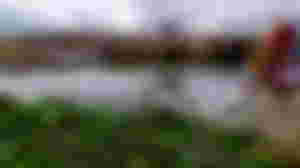 And this is the never drying pond or lake located here which I was talking about earlier.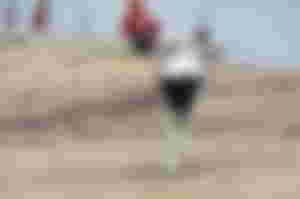 After doing Puja we explored the ends of the mountains and captured some views. The mountain was smooth to walk on as of all the mountains I have climbed on they are very rocky and hard to climb. It's as if it's made for humans the explore, the floor of the mountain was very smooth. We took some shots of the place and of ourselves. And some guy was following expecting to get some food. We didn't have anything other than 'Prasad ' so I gave it some.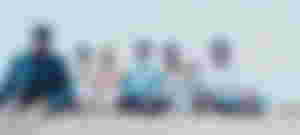 Then we took a heavy clean veg meal of rice and vegetables in a nearby hotel in the afternoon. And as usual I forgot to take food photos, it's just I was too hungry that time. Then we again climbed the mountain. As one of our friends told us that the back side of this mountain has the best sunset views. And obviously, we wanted to end our journey with a wonderful sunset view and here it is.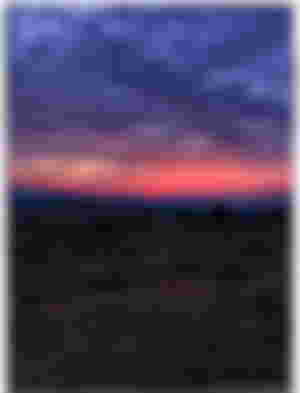 Seeing such amazing natural creations make my excitement go to the next level as exploring such places I realize, I have a lot of interesting places to see and know about.
Sponsor Of This Blog:-

Image by Unity, Follow Noise, Odysee, LinkedIn, and an article for more info.
Working from home can stress you or make you a secluded type of person. A little bit of fresh air once a week is needed. Don't be too workaholic, and travel your body needs constant movement and if you aren't giving your body any movement then at least have a morning or evening walk daily even for just a kilometer. For every other social grouping I dodge them but when traveling or exploring places is involved I'm the most excited one, haha.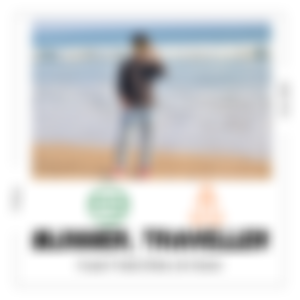 Author Links:-