I Traveled In The Multiverse
Our Earth is already a very big planet and we know through science that there can be other Earth-like planets in different Solar Systems in the vast Milky Way Galaxy and in other galaxies which lead to the rise of the hypothetical theory of Multiverse. Another universe having the possibility of same people as us or possibly our doubles. The Multiverse concept isn't proved at all it's just in theories by people but a very interesting concept that humans want to see and be it as a true thing.
Who doesn't want to see a different version of their living a different life in that same place and time you are living?
Just like how scientists randomly thought about it I got to experience Multiverse while sleeping, lol. I didn't make this story at all, it was just fed to me while I was sleeping. It will be a bit long so have patience.
The Multiverse Experience
I was in my high school at standard 10th, a student good in studies and well-liked by everyone. I went to the toilet and while coming back to the class, I slipped on the stairs. Hit my head and got unconscious on the spot and was taken to the medical room which was known as the Sickroom in my school, haha. Up to this, I completely remembered what happened to me and when I woke up my eyes. I immediately went to my classes and found out my class was not there. Rather it was the class of my juniors, I asked the juniors where's class 10 section A, that was supposed to be here. The juniors had an exciting faces seeing me as if I am some celebrity and they said, please don't make fun of us Elder Brother. We are very happy to meet our school's star football player, do you come here to pick any player for the team?
My mind literally went blank and I thought these children were pulling a prank as I was very weak in athletics though my favorite sport was Football. They were completely behaving differently, I went to another class and got the same reaction then I asked one of the peons in the corridor. He told me my class is in a different building for a year, are you ok? I was completely got shocked by hearing it. Didn't answer him anything and immediately went to check my class. And as soon as I entered my class, the students and my friends were the same but they were looking like a different version of themselves and I noticed everyone was asking me when will the next interschool football tournament will be held? They were excited to see my performance. This time, I completely lost my cool and was about to burst out but the teacher came and I stopped myself. The class went normal and the last bell rang and everyone lined up to go to their respective buses. I also did the same thinking of what happened to me or where am I?
I went to my bus of which got the surprised look again as some of my friends were asking. Bro you coming to our city? I said I am going home. They laughed thought I cracked a joke and didn't bothered me much. I got of the bus and went to my house address and saw that another family was living at that address and they never heard of my family or saw me. I went to the landlord to ask about this and he also said he never heard the names I mentioned. Completely defeated I went to a field nearby thinking of what happened, am I dreaming or what! I tried to pinch myself and even used a tree trunk to scratch myself, blood came out realized this is not a dream. I tried to explore the whole city and found all the houses are the same but some of the people living there were different. I even went to one of my relative's houses and they denied knowing about me.
While walking defeated, I found two of my school friends with whom I interacted very least and probably weren't that close for friends were eating something at a fast food stall. They called me and asked me why I am in school dressed in a bag, they joked are you planning to bunk your house, lol. I tried to laugh but my face was easy to read and one of them asked, what's the matter bro you look very sad. You can share with us, we will try to help if possible!
I just asked them where's my house? Do you know about it? They were completely shocked hearing this and said bro are you high or what? I literally bursted out while crying saying I went to my house address here which I knew they say nobody with that name lives there. I am a geek better in studies not in sports then why the hell everyone is treating me like a football star? And no I haven't got any screw loose or anything. I feel like this is a new world and I don't belong here. Help me, please!
Now they were more shocked and tried to calm me saying they aren't that close friends and they don't about where I live. But then suddenly, one friend said, I know what you are feeling and I may have the answer to your questions but for that, you have to come to my house. Don't worry I live alone close to 500 steps from here. I had no idea what to do next so I joined him, farewelling another friend. I reached his house, it was big and premium. I literally spoke Damn, friend you are very rich for a kid. He just laughed and told me to freshen up and come to the room on the first floor taking the second left door, he has something to show me which will answer my questions. I did as he said and when I entered the room, I felt a chill seeing a freaking portal-like machine infront of my eyes. And then the idea of a multiverse kicked into my mind. And I immediately asked him. Do you know about Multiverse? Is this your invention?
He replied yes I know about it and in fact, I am working on it for a long time. Don't judge me by age, I am actually a prodigy in tech who is more intelligent than what I portray in school. And some days ago I tested this machine and maybe this is the reason you have been switched from Universe as the real you from this universe and your friends did a big party at my house a week ago and you entered this room and touched some objects. Your double was very drunk and so forgot everything he saw in this room. And I think somehow he started the machine at that time locking his identity there. And that's the reason you.
Uh, I gotta pee. I woke up from my dream realizing it was all dream. Checked the time it was ghost hour 3.18 am. Came back and was thinking what the damm I dreamed of this night. I was still feeling sleepy so I wrote whatever I remembered from the dream and went to sleep.
Sponsor Of This Article:-

Image by Unity, Follow Noise, Odysee, LinkedIn, and an article for more info.
This multiverse experience was freaking exciting and interesting. I had no idea in my dream about the multiverse or I would have acted differently but I know I cannot as in most dreams you can't control your character much. Also just when I was reaching the mysterious and interesting part, pee came and ruined it, haha.
I took a lot of your time but I hope this was interesting, I didn't add anything extra just what happened in my dream. So technically I did traveled in Multiverse.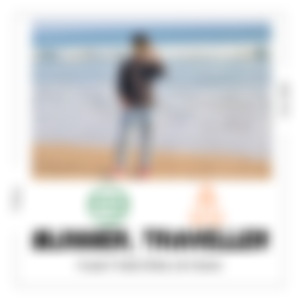 Author Links:-