Hunter X Hunter Is Coming Back
Sorry but I have to write this, my favourite manga is coming back. It's 'Hunter X Hunter' read as Hunter- Hunter. Yes, it's not fake or a dream. It's coming back. With the time its manga continuation stopped there was like 0.1% of hope of its continuity.
Hey wait, the uninterested ones wait a bit because you will learn something from the writer of this manga.
This show and its manga are one of my favourite ones as it went from a happy kid like story to a dark bloody story. A story of a boy named Gon, such a funny name in search of his father who left him as a kid on an island. When he grew up he wanted to meet his dad. And so he started his journey in which he will be facing a lot of trouble and enemies powerful than him and for that he had to become a hunter first. It's about his journey to meet his dad.
Hunter X Hunter manga is very old even when I wasn't born, haha! In March 1998 it appeared in Weekly Shonen Jump, the main house of latest Manga and everything is released there first. Then in October 2011, it was adapted into anime by Mad House and the show took a bang. Even compared better to the Big Three of Animes. In fact the most popular anime creator 'Masashi Kishimoto' of Naruto said he took lots of character inspiration from Hunter X Hunter.
Oh lol, I haven't introduced you to its creator. His name is 'Yoshihiro Togashi' the writer of the classic manga 'YU YU HAKUSHO' which is another one of my favourites. And Hunter X Hunter anime is rated 9.0 in IMDB and 8.7 in Myanimelist.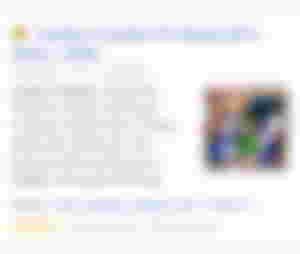 Recently a new Twitter handle tweeted something related to HXH in Japanese which in English translation means '4 more chapters for the time being'. As a new account, lots of people including me thought it was a scam, I even got its notification though I didn't follow him and ignored due to the language. Later it was confirmed that it was the creator Togashi himself and the tweet is true by another Anime author of 'One Punch Man'.
The fans are now relieved getting this news and are very excited. We have lost hope but still never talked that it will never come back.
All due to the fact that Togashi himself stated that he wants to finish his work at any cost even if he dies making it.
The reason is that manga artists and authors work a lot of time like machines and due to that he got severe chronic back pain in the recent decade and so he wasn't able to go with the flow, ultimately at the year 2018 his condition worsened and he took a hiatus from the manga. Even earlier he had to take hiatus because of the health issues and with that news hxh fans almost lost hope but his bold words about completing his project kept the spark of readers alive which I have stated above.
The story was supposed to end when the main protagonist Gon met his dad but he continued the story leading to the Dark Continent arc and guys this is some real deal. So many mind eating abilities here. I'm surprised as most of the shonen manga aren't that deep with strategic fights but here the environment is different. And as the name of the arc, this arc will be dark, scary and horrifying not that ghost like, lol.
If you are an anime watcher and haven't watched this, then are sure you are a hardcore Anime watcher, lol. This is a hidden gem! I am moved by Togashi's dedication to completing his project with the health issues he is facing. Sometimes I feel he is such a nice creator and just wants to complete his work, still getting a disaster level obstruction. He is an example if you have passion for anything nothing can stop you.
One question to HXH anime as well as manga readers, If there's any lmao?
Adult Gon, Netero Vs Pre-Rose Meruem.
Who would win?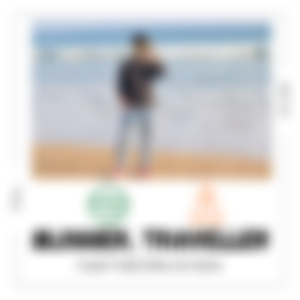 Author Links:-