An Observation To Happiness
Even though I am not that happy but kind of happy so I thought to write on happiness, haha hypocrisy! Who doesn't love this feeling? This feeling can lift a near dead soul or make the pain go away for some time even when they are physically injured. Happiness is the most lovely part of human life. Some get it more and some less but they do it even if it's for such an amount of time.
There are a lot of interesting points about happiness that I have observed which I must share with you all.
We Search For Happiness
We have a typical and deep relationship between happiness and grief (Sadness). Grief or sadness does not have to be sought, it finds us itself. But one has to find happiness. This search of finding happiness starts somewhere within yourself. A very simple and simple example is Yesterday I saw Chocolate flavor Oats were at a heavy discount and I ordered it in an E-commerce website. The order was placed and I was happy as I saved a huge amount of money. But I didn't realize it wasn't for free, I paid a good amount for it, lol. Still, I found happiness in getting it at a discounted price. Simply saying I searched for happiness.
Happiness Lasts For Short Time
Often times I have noticed the sad times are longer compared to the jolly times. Comparing with time it feels like we get 1 hour of sadness and 1-10 seconds of happiness in life. But that 1-10 seconds are enough to heal the wound made from the grief of 1 hour.
Find What Makes You Happy
Not everyone's taste is similar and the same moments in their lives can make them happy. You have to understand and realize what are things that can bring happiness to you.
It can be anything like seeing someone, getting messages from someone special, comedy videos, memories, gardening, habits, achievements, etc. Lots of levels of happiness to choose from.
Some Different Sense Of Happiness That Hit Different
Satisfaction- The level of happiness which you get in satisfaction is not comparable. No worries, no stress just relief and happiness.
Love- The love between a couple, friend or family gives a great sense of happiness and they are a very important part of people's lives. The people who get love in their life in the form of those three are the luckiest.
Proud- When you do or achieve something big tell me the feeling how high and happy you feel. That's one is the best feelings na! It not only creates happiness but a sense of self-love and confidence.
Sponsor Of This Article:-
Image by Unity, Follow Noise, Odysee, LinkedIn, and an article for more info.
Damm, I hope I am not interrelating things too much as I think I used a lot of my emotions and brain cells while writing this post. And yes, after finishing it I feel happy. I don't know how it will perform but writing it I felt happy. That's how happiness is unconditional. And yeah the science says being happy increases your age by keeping you mentally healthy. So c'mon just forget everything around you for a second and smile. Not for me but for yourself.
And Happy 5th Year Anniversary To Bitcoin Cash. I wasn't aware of it earlier or I would have constructed an informational post about it. I will do it tomorrow. Wishing more merchant adoption to Bitcoin Cash that's all we need for BCH to shine.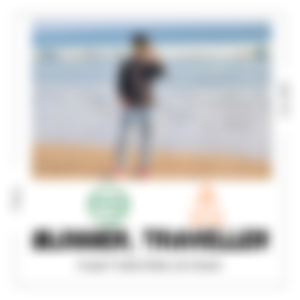 Author Links:-