4 Months Gone, Where Am I Standing
It's been 4 months of writing on thi platform. Where am I standing? In real life currently in bed sitting though and in reel life let's see further in the blog, lol. 8th March 2022 is the date I started blogging here again. I still don't feel or believe that I made blogs for 4 months almost daily probably absent just for a week. 4 months passed like nothing and it's already the 7th month of the year 2022. Haha, I know many of you can feel the pressure and asking questions to yourself of what have you done for the half of the year 2022!
Whatever you have done, don't cry over the past. Focus on the 5 more months left.
Some Achievements:-
Hey, trust me you should appreciate the small achievements you are making in your journey or in whichever job or business sector you are in. That will let you know how much you are improving or how much you have to improve more.
I'm currently standing with the 216 subscribers mark which was 180 in the 3rd month so a jump of 36 new friends, which is pretty good. It's above expectations as due to the current market and all I don't think many new people are coming in platforms whereas it's the opposite case. And new ones you are at the best time starting blogging in this platform. Make the best use of it.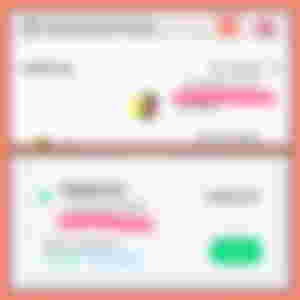 And the overall earning from rewards after spending on sponsorships and rewarding is like 0.3 BCH left in my wallet in terms of dollars it's 31$. This is good depending on the Crypto market in terms of Bitcoin Cash accumulation.

The engagement ratio is still the same like I have 50-60 viewers of my blogs daily and about 50% of reactors who like, comment and reward. To them, I will always be thankful. I know the reason for the no increase in interactions and engagement as a lot of old platform users aren't that active.

And if you check my average earnings in posts, you will be surprised in majority of my posts I am being rewarded more from my Network than the green guy which is kind of good thing. I'm not missing him at lol, what have I said!
Sponsor Of This Article:-

Image by Unity, Follow Noise, Odysee, LinkedIn, and an article for more info.
A Good Problem
With all the growth, there's one good problem I am facing, not able to catch-up with the network size I have. That means not being read posts of all the people that I am following. Haha, a Bigger network means bigger responsibilities.
Observation:-
Also, I noticed and observed some of the new writers are writing great but not being visited by the green guy which is normal as far as I have seen. I would suggest them to stick on their writing and engagement. Yes, don't forget to engage. There's no SEO here which can rank your post higher in feed. You need to let other people know and notice and that doesn't mean go and comment in every post. That will lead you to spamming.
Four months passed like nothing, I enjoyed myself a lot on my journey but it just feels time flies so fast. Overall I'm holding around 1.4 BCH which are the rewards from this platform only. 1 BCH felt like an impossible wall to climb when the price was around 700$ even when 400$. But with the dump, I was able to accumulate satoshis at a great speed. And I advise all newcomers to accumulate as much as Bitcoin Cash they can know and hold them till the next bull run. You will be surprised how much your 1BCH can give you profit. I have seen old users cashing out 1-2 BCH at the price of around 900$-1100$. At the same time, I have also seen users cashing out BCH at 120$-300$.
I would say whatever saving method you use try to hold 1BCH or try to accumulate 1BCH in this bear market and enjoy the sweet fruit in the next Bull Run.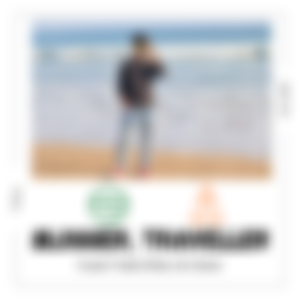 Author Links:-