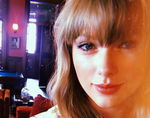 This prompt came from @meitanteikudo , thanks man for the idea. I've been staring at the ground for so long now, thinking of what topic to write. So I decided to make a version of mine of this challenge. Actually, I've already made a prompt here that is quiet similar to this before, but unlike here where it is focused on our gallery, the one I did before was a Phone Challenge where you need to show your phone's google search history, youtube search history, gallery's first and last photo and more. But this time, let's focus on my photos, I'll give you a dive into my gallery. Again, thanks meitantei for this idea 😄.
One of my motivators here are them, check them out too ⤴
Since I've already shared here the first and last photo, let's start to the photo which I don't have an idea why it is in my gallery.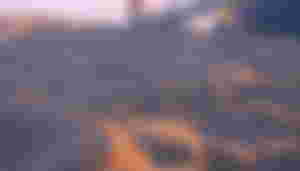 I think I accidentally clicked this while I was chillin outside our cottage during our vacation in Nasugbu, Batangas. If you look closer to the upper right part of this photo, you'll see a man lying on the sand beside the boat. I don't know if he's drunk or just normally sleeping there Lol, I can't remember it anymore.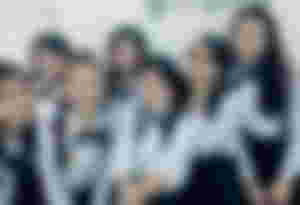 Yes, I covered my face cause I'm still shy to show my face. Me and my classmates took this photo before shooting our Mannequin Challenge that was held inside our classroom. Do you still remember that challenge that became viral all over the world 5 years ago? We were on our 11th grade during this time, February 2017 to be exact. Because we felt cute with our costume for the challenge, we took hundreds of photos before going home hehe.
My section won in this Mannequin Competition in our school.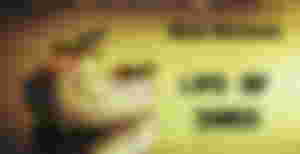 This was happened when these 3 kids (my sister, cousin and my sister's friend who's wearing the yellow shirt) ask me to take a picture of them and pretend that they're in a movie. So since we just finished watching the movie Life Of Pi, I edited their photo and put them on the boat with the title "Life of Three". They said, if the tiger would bite them, they will bite it back too.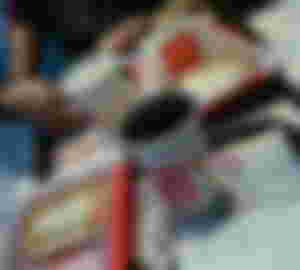 Who else here love Mcdonald's chicken fillet too? I was with my friend in this photo after we roamed around the mall. Among all the Mcdonald's menu, chicken fillet is my most favorite one. I remember, after taking our exams this is what I'm always ordering at Mcdo as a reward for myself for finishing the exams for 3 days straight.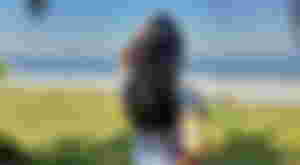 The word Best Place really described my background here. It was on 2019 when we had a 2 days and 1 night trip in Morong, Bataan. So far, this is the best beach I've ever been to in my whole life. The sand is nearly white and the water is clear too. Aside from the sea, it also have a swimming pool inside which is perfect for those people like me who doesn't like to swim on the salty water. I don't like to swim their as I feel like my skin is burning too fast compared to swimming pools. Also, the salty water is really drying my hair, and it is really hurting my eyes too. However, when it comes to taking photos, beaches are the best.
See my sharp bone in my elbow? This is my payat days, when I only weigh 41 or 42 kilograms. That's the effect of my college life to me. I wonder if pandemic didn't happen, I think I'm thinner now.
This is exactly what I need right now, a beach break. We all deserve a vacation like this after all our grinds and stresses during this pandemic.
Beach vacation this 2022 cutieee.
Before I end this article, I want to say thank you to @OfficialGamboaLikeUs and @MizLhaine for the sponsorships! 😁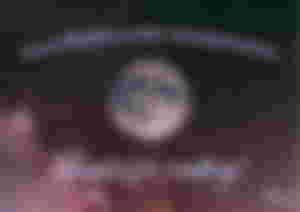 Have a great day wonderful people ♡.