Goodbye Twitter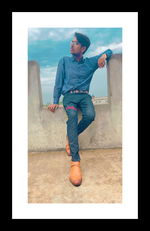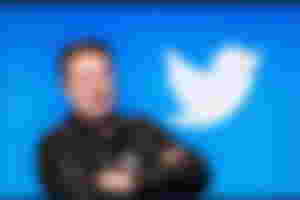 News about Twitter now became the ultimate part of every day. Ever since Elon musk became the new CEO of Twitter, Twitter itself is a news and a trending topic. Everyday we get up listen blunder of news about Twitter and every news become headline. No matter , these news are bad or not these news are bringing limelight on Twitter.
It is best of times , it is worst of times. For social media giant Twitter, obviously it is one of the most tumultuous times in it's sixteen years long journey. Even since the world's richest person Elon musk came on board as the new owner of micro-blogging site Twitter. Twitter has been witnessing an upheaval monumental proportions.
Since the start of the journey when Elon came in the battle with Twitter he always stand with free speech and everywhere he was giving interviews that once he will bought Twitter he will ensure that free speech will be the ultimate goal of the site.
Everyday Elon musk is coming up with a new policy today he tweeted that Twitter will promote and always support free speech but not free reach.
Ever since Elon musk has taken over Twitter he has banned some of the accounts. The one prominent account which he has banned is the account of his ex girlfriend most probably he has taken revenge from his ex girlfriend. It is a kind of diplomacy at one side he is talking about support of free speech and at another side he is shutting the door for speech.
Many of the people who were previously on Twitter and they were loyal users of Twitter are leaving the platform and driving towards other platforms like mastodon. The poor and fragile policies of Elon musk are decreasing the popularity graph of Twitter and increasing the popularity graph of other platforms like mastodon.
I am pretty much sure that before the arrival of alone mask on Twitter no one knew that what is mastodon but now it is under lime light.

Yesterday , it was news that employees are leaving the site. Hundreds of employees left the headquarter due to poor and fragile policy of Elon musk.
With each coming day numbers of trends are trending on Twitter which are talking about Elon and twitter. Like today, riptwitter , good by Twitter , Elon musk these are the trends which are almost trending round the globe.

Inside the blanket of these Twitter trends we are seeing really logical tweets too. The most interesting one which I found in today's date is below :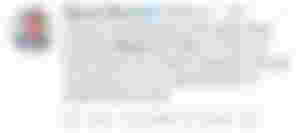 This thing really worries me up that how musk has taken $13 million from banks and now he has to pay $1 billion every year as interest. I think this would be the reason that he was putting fee of $8 for verification of accounts.
There are still hopes that everything will go smooth what else we can do !
Thanks