Why Jeffrey Dahmer Is Not A Halloween Costume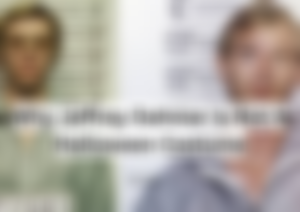 We recently heard about the trending Netflix series "Dahmer" which really caught a lot of people's attention. The "Dahmer" is a 2022 thriller movie with one season. It is about the life of the notorious serial killer in the United States. In the drama, it was retold from the point of view of his victims. It is also a biographical crime drama, the season one aired on September 21, 2022. The Jeffrey Dahmer Story reached the number-one spot on Netflix in the first week of its release making it top-trending.
Jeffrey Dahmer is known for necrophilia, rape, dismemberment, cannibalism and horrific murder. His room was filled with different photographs of body parts. The apartment was filled with human remains and the most disturbing found by the police men are the several heads frozen in the refrigerator. There are skulls found including the 57 gallon drum where several bodies are decomposed in chemicals. The most disturbing is that Dahmer is proven for eating his victims. He is not only a serial killer but he is also a cannibal.
Jeffrey Dahmer is not a Halloween Costume
There are a lot of people dressed as Jeffrey Dahmer this Halloween. Some of them are children. This is totally disturbing because they are romanticizing the character of the serial killer. This is traumatizing especially to the relatives of the victims. Dahmer is not a Halloween character because he is a real person with a real crime committed. He has no empathy. He is brutal and a natural-born psychopath.
Dressing as Jeffrey Dahmer is also romanticizing the brutal death of these unfortunate men.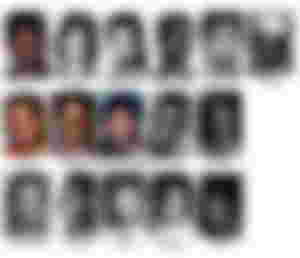 Dahmer lured his victims by inviting them to drink with him inside his apartment and he gave them drinks laced with drugs. Once his victim died, Dahmer will have sex with their dead body. He has murdered and dismembered 17 men and boys inside of his apartment. All of Dahmer's victims are male and it has to do with his gender orientation. Dahmer was gay and he liked to have sexual intercourse with this men. He photograph them, collect their skulls and body parts inside the apartment. Dahmer said in his interview from the reporters that he like to make them part of him. The serial killer has obsession to men and he wants them to be submissive. He have to kill them, dismember them in order to take full pleasure from their bodies. His extreme gayness and obsession led him to become the world's most notorious serial killer.
Dahmer died after he was beaten to death by a fellow inmate. He was killed by a murderer as well. Scarver, Dahmer's fellow inmate, killed Dahmer and his fellow inmate Anderson inside the gymnasium with a 20-inch iron bar. After the Scarver return to the cell, he told the guard: "God told me to do it..Jesse Anderson and Jeffrey Dahmer are dead." Christopher Scarver began hearing voices in his brain when he lost his first job. He heard them tell him, "You're the chosen one." And the voices gave him a command when he came across Jeffrey Dahmer. The command came from "God." He would also accept his fate.
Dressing as Michael Myers or Jason Voorhees is different from dressing as Jeffrey Dahmer. It brings a lot of wounds to people's hearts. Those relatives of the dead victims might not have fully healed from their wounds. It only reminds the traumatic event that happened in the past. In respect to the memory of the dead victims, we shouldn't make fun of wearing a Jeffrey Dahmer costumes not even a meme that talks about how hilarious his crime is. Not even the items or merchandise that has something to do with Dahmer, it glorifies the violence towards humans and this can cause trauma.
November 4, 2022

Like. Comment. Subscribe!