Face Mask Is The New Accessory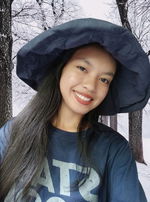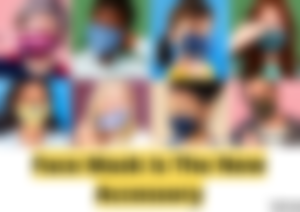 Can't you live a life without face masks anymore? Since the start of the pandemic we have been required to wear face masks whenever we go out. Even at home we are advised to wear it. We are so against towards the mandatory face masks before and we even have to fight against the government. But now things have changed. As we adapted the new normal, we have also started to become comfortable in wearing face masks daily.
Now that the time has come that wearing face masks is no longer strict compared before, some people cannot live without a mask anymore. In fact there are news reported that some people feel so naked or bare whenever they do not wear their face masks. It feels like our lives are connected to the face masks and wearing it is one of the essential things we should do daily. I have remembered how many people protested during the pandemic about not wearing face masks and it is their own right to say no. They have felt that their freedom are taken away and they have no choice but to obey the rule. It is really chaotic during the start of pandemic since many people doesn't really like the idea of wearing face masks all the time.
I have compiled few of the reasons as to why some people doesn't want to let go of wearing face masks anymore and here's why:
Wearing face masks have become a fashion
Some people wear face masks as if it's a representation of their personality. Some would wear face masks with glitters in front of it, making it totally fashionable. Some would wear face masks with statement, a word that they want to show across the world. Some would wear face masks with tiny pearls on it showcasing how sophisticated their lives are.
Wearing face masks boost self-confidence
Some people feel good at themselves whenever they wear face masks. It enhance their look and if the person has a beautiful pair of eyes, it makes them feel very beautiful about themselves physically. Wearing face masks lessens someone's anxiety towards their physical appearance. It makes someone confident in going out.
Wearing face masks can protect us from the dusts
If you live in a country where there are 24/7 dust from the vehicles on the road, you will feel intimidated by such dust that will land on your face. Some people find wearing mask as a protection from the dust along the road espescially to those who have recurring allergies.
Wearing face mask is like wearing your basic clothes
Some people wear their face mask like it's a daily outfit to wear. They feel complete and presentable whenever they wear their face masks. It adds color to their lives and a purpose as well. It is already intertwined to their whole lives. For some people their face masks represents their style of clothing.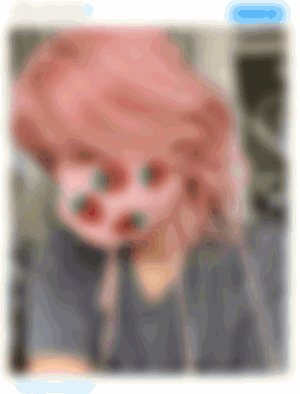 Face mask is the new accessory after the new normal. Due to the pandemic, face masks are the trending fashion accessory that's changing the whole world. It has become a part of everyone's wardrobe. It becomes a new form of self expression.
Some people find it hard to let go wearing face masks anymore even if the pandemic will be over one day. It's been three years since we're wearing face masks and it become a basic part of our lives. Whenever we will go out without our face masks, we will feel so incomplete or something is missing. We will quite remember that we are not wearing our face masks. A lot of people already love wearing face masks and some people say that they are going to wear it even when the pandemic is gone.
Are you still going to wear face masks even the pandemic is over?
April 30, 2022
_____________________
Thank you for reading my article and don't forget to share your thoughts on the comment below!