What a great day beautiful and handsome readers and writers here! Claim it, we are beautiful and handsome in the eyes of our Almighty Creator as He created us all perfect!
Its a very hot day walking in the sidewalk, so i take my umbrella from my sling bag. I hate the weather here in Kuwait, I can't stand the atmosphere so hot! I will go back in the Philippines before December so I decide to go buy some stuffed to bring with me as a gift or pasalubong soon.
Accidentally I bump this old woman infront of me, Im too busy looking for my civil ID in my bag while walking, so I dont noticed she's already infront of me. I hit her hard and make her fell in the ground. I feel so sorry and pity for her. I grab her hand and help her to stand. I say my apology to her. Looking at her old beautiful face and im so amazed how beautiful she is but you can see the sadness in her eyes. I ask her if she's OK and just nodding to me. I asked her who's with her but she replied NO ONE. She's living alone in the street, keep walking anywhere which her feet bring her. Sleeping wherever she feel asleep, under the humid and hot temperature. I asked to bring her in Police station to help her find her family but she refused. When she's keep refusing all my offer, then I ask her if she would come with me to have some lunch and Im happy she say YES!
While we're having our lunch, she thank me a lot. She told me that she dont yet take her breakfast thats why she feel dizzy when i bumped her. After we eat, I bring her in grocery store, Im willing to buy some stuffed for her but she refused again. She just take a bottle of water and dont want anything even I offer to give some money, instead she handed me some paper from her pocket. She told me, this is the reward of being kind to her. I refuse to take it, my heart beating so fast and nervous too and confused what is inside of it but she keep begging me to take it and she put it in my bag when i dont want to grab it. There's a tears falling in her eyes while looking at me.
A few moment with her, I feel so complete and contented with the life I have. I feel like I know her since before but I dont remember where it be. I feel the love of my mom with her. We say goodbyes to each other and the tears fell in our eyes unnoticeable. I dont want to leave her but I can't do nothing but to wave goodbye and she left too fast that i don't even notice where way she take.
While I'm waiting to the driver of my madam to arrived, I check the paper she give to me. I open it and inside the paper I found a lottery ticket! I get confused and think. I even talk to myself how it comes? There's no lottery ticket here in Kuwait and its looks like lottery ticket from Philippines. I just smiled and put it back in my bag.
Its been night already when I got home, so we are about to rest, someone call me and inform that I have the ticket who won the grand prize! How it comes? I dont even buy any and so confused how they know my number and how they know I'm holding the winning ticket. I remember the paper that gives me by the old woman, I get it and they mention the winning digit and yes, thats right Im the winner! A huge amount of money, 10million PHP! Im yelling! Screaming loud, atlast every dream im dreaming of gonna be real at this time! Helping my siblings and family to have their own simple business, to help those in need mostly the orphanage and kids living in thep streets and to share some to those oldies out there! I feel so happy that time. I can't stop screaming until I feel someone shaking me and even calling my name! Then I wake up in reality, Im just dreaming! Lol, what a beautiful dream!
Dont hisitate to say sorry when we do some mess or hurt someone. Always help anyone in need even they are stranger. Never judge people without knowing them will.
Thanks to all of you who always support and keep motivating me. Thank you for always reading mine and cheers me up. To my sponsors, my readers, my upvoters thank you and God bless you all. Kindly check them too, they are all awesome!
I'm always checking my plagiarism in 1text.com to check some of my mistakes and can do it better next time.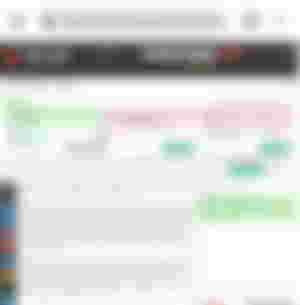 September 29, 2021 Wednesday
Kuwait time: 7:20 am
(#18)
All photos are originally mine:
Sending of love,
Sweetiepie ❤