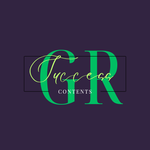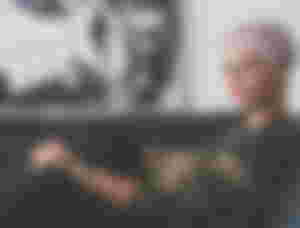 I wonder what how the life looks like being a woman. What does it takes for a person to be called woman and how does it sound to you when you are called a woman. Someone said a female that is well matured and has an husband is a woman. Then, if you're interested in knowing what it means to be a woman, I would like to say something about that here.
I am a young man though, but my dear friend @Princessbusayo told me that I need to notice that there are three dimensional view of identifying a good woman. I wish that she said there are ten dimensions and I would have seen more. we can travel together in this three dimensions @Cute_Girl I hope that there is truth in this thing that you are reading. My dear friend @bmjc98 was the one that lectured me about things that she likes in me and also, she wanted me to notice some things that I like in her too. Although, there was limit to what I could see. I was able to see in just three dimensions.
A woman can be a wife, I wouldn't dear to mention anyone here. Jokingly, unless I want my @ShadowOfHarbringer to stop talking to me. @FarmGirl has the attribute of a good woman. Do you know the attributes she has? Let me tell you little out of the many. She is so supportive. I think I have had enough of smiles on your face dear.
When a woman is a wife, she must be God fearing, which is the beginning of all wisdom. Then she can know what is right or wrong to do. Her personal conviction about any issue must be a right one. We have many of those women on this platform and they are wonderful.
On this note, a good wife must love her husband more than any other person. Pray for your husband's progress, and in whatever the husband is doing, she must be supportive.
What I mean by being supportive is not to give order to the husband or to do whatever she feels like doing anywhere or anytime without approaching the husband to seek approval. Remember that, "behind any successful man, there's always a woman like @GarrethGrey07 " so the obligation is to follow and defend your husband's Identity.
Imagine that @Lucifer01 and your woman went to store to gets some goods and stuffs. Obviously, you are the one that is going to pay for the goods. You have bought the goods that you made budget for and you have paid with all the cash that you have brought from home. She reminded you that you didn't buy Electrolit drink. If she has the money, she should just buy it directly, or give you the money to pay for it. That's part of what I mean when I said a good woman must support their husbands.
If you are a man and your woman was in a place where someone was talking shit about you, if your woman did not react about it, I am telling you that the woman did not value your pride or relationship with her. Such a woman might not be qualified to be called a wife.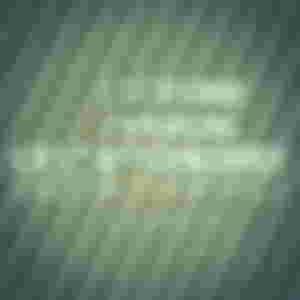 When a woman is a friend, you can never regret it. They give the best impression you have never seen before in your life. They will cheer you up to the extent which you have never been. @Amazing-grace can make you explore the potential that you never knew that you had in your life.
I watched a movie few days ago, there was a young man that fell in love with a pretty lady and they engaged each other secretly, he never knew that he could sing. Even his father who drew life plan for him did not know that. The lady told him that she could sing, so the two of them went to studio one certain day. She sang and the producer was forced to stop her.
Clara asked her lover to come for a trial which he rejected quickly. Clara told him that the two of them will be filled with shame and only Smith could help her out of embarrassment. He went and gave a try but he was not serious with it. Clara vowed never to call her again, if he did not save her of embarrassment. So he took a deep breath and ... kaboom, a lovely song with dazzling voice came out. Since that day he started visiting the studio and left all the "try an error plan his father was having for him". Was talking about getting the best out of you.
A woman can be a mother, my mom and my friends @Eybyoung @Jane23 and @gertu13 and some other good mothers on this platform deserve to win best mom award of the year. They are really the best. No matter what the situation they are at any moment. They always love their children.
I wouldn't want you to spend a whole day here. Thank you for staying with me.