School Banking Facilities In Bangladesh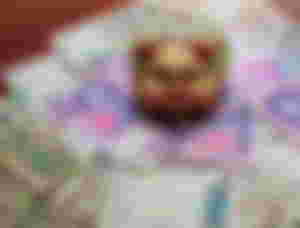 Piggy bank days are gone because Bangladesh bank launched school banking which was not available in our time. Good idea indeed as kids can save their money in a safe place. School students 11-17 years old are allowed to open their bank account. To open the account students can deposit only 100 BDT (Bangladeshi taka) which is approximately 1 dollar. Isn't it cool?
Students can enjoy using online banking facilities and they can recharge phone for free by using online banking and also can check balance online. When I were a student, we had no permission to open a bank account before 18. So my first bank account were opened when I'm already a University student. In corona pandemic the school banking was off because schools were shut down but now its back once again.
This is indeed a great initiative by bank and it will surely contribute to our finance and economy. Many students loves to save instead spending money on street foods and unhealthy eating so this school banking help students learning about the importance of saving money or banking. We used piggy bank when we were in school but today's school students are getting smart with the time and this initiative bringing profit for banks.
According to the information central bank launch school banking in 2010 which was not so popular all over the country and this school banking facilities are available in 55 schools till now which means it will take time to be popular all over the country. According to the daily star newspaper this year in july there are 31 lakh 89 thousands accounts were open by school students and this is 7% more than last year. Total deposit amount were two thousand and three hundred crore Bangladeshi taka. Isn't it sounds great?
School banking is a great idea and this way kids can ensure financial freedom at their early age. I wish it could be popular at my time though its not yet popular in every school but as the initiative took seriously so in near future it going to be more popular and acceptable. Kids will learn the value of money and right use of it at their early age. And this initiative will contribute to government finance too. The purpose of this banking is not only limited to personal finance as government finance also going to be involve in it.
Whoever brought the school banking concept did a great job. It has good impact to our finance or economy beside that students will live a smart life by learning online banking and taking advantages of online transactions. I'm glad to see such financial improvement and initiative taken by my government and just wish the initiative works effectively for all and spread all over the country. According to information this school banking service targeting schools in villages where there school students need financial support more and they can open a bank account by paying a small amount. This initiative deserves appreciation and I do it. What about you?