New Month, New Financial Goals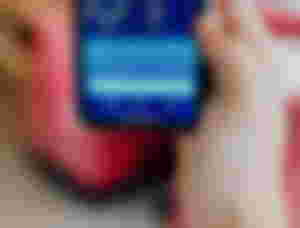 Just paid my monthly internet bill. Its a kind of satisfaction that I'm capable to pay timely and stay free from any kind discontinuation. It also make me feel financially stable. Its November 1st today, new month with new hope and financial goals that may never fall me into the debt. Will pay family maintenance soon via online banking from my laptop and also will pay the house rent I'm living right now. All I do in this 1st day of month.
Undoubtedly its a great blessing from Almighty Allah that I'm financially independent and helping others with their personal finance. And I believe we all should help others when they are needy and when we are capable to help. I do help with the only expectation and that is never ending blessing from Almighty Allah! And till now I've never asked for any financial support from anyone for free. I always worked and got paid and living my life like a Queen.
Anyway let's come back to the point. Its November and new financial goals to be set. You may wondering that my last month earning is zero. Let me explain how!! I've earned crypto coins and hold them tight in my wallets and crypto is my only earning source that can cover my 3-4 months when its pump. Its kinda risky that I hold for a big jump of crypto currencies but when we are living life, taking risk is a must. So I've earned last month but zero convert to my local currency as a result my earning for last month is zero but virtually its not zero actually as I'm holding and investing for big.
So what should be my next goal? I guess nothing is as good as earning cryptos so I'll continue doing my regular job to earn. I'm hopeful for next few months when crypto will experience bull market and I can cash some coins to make stable my personal finance once again for next few months. Fortunately crypto didn't disappoint me in the past and I'm hopeful that it will never disappoint me if I apply wise planning and steps. Investing on multiple coins can help as there are many crypto coins pump unexpectedly high and that the best time for we crypto lovers.
This month I've big spendings as winter is already here and need to spend for winter shopping but keep continue crypto earning and holding can help me earn big in near future. Savings really helps when we experiencing bear market. So try to save when you cash out a big amount and spend as much needed. Today's savings are tomorrow's financial support that help you holding your self respect and never allow you taking loans and fall into debt. So always having proper plan is a must.
My target amount for earning crypto in this November is not that big but I wish to accumulate at least $500 worth cryptos for this November. My mates may make bigger than mine but I set target as much I can possibly reach. It can be more or less sometimes. But mostly I reach my goals and ensure my financial freedom for each month. All praise to Almighty for giving me patience to hold and earn big when crypto pump. Really very hopeful for December and 2023.