Does Tracking Spends Help To Be Frugal?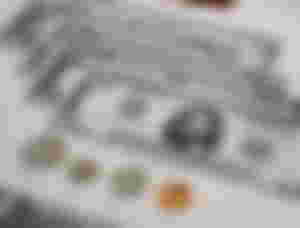 The money we spend will never come back but when we earn again we can be ready for a new spend, saving or invest. So how far tracking our spend records help us to be frugal? I think this could be helpful when we track it and next time minimize our spends. If our tracking help us to find out our unnecessary spendings then it could be helpful for us to be frugal.
Once someone says to me that tracking spending is waste of time because the money we already spent will never be back so why tracking? Well, its true that the money already spent will never be back but it also important to know how much money we need to have for a month or year and we can at least track the record of one month to get an idea about our monthly expenses. That's my point and not necessary that you've to follow it. To be frugal tracking expenses just for a particular time can be helpful to get an idea.
Actually I prefer maintaining a budget for the month or week to be on limit. $200 USD is my monthly expenses limit and if I'm going to save time on tracking my monthly expenses then I prefer having this limit and I can be on this budget every month. I think I've already discussed about budget or limits in my previous articles so in this article my focus is different and its on tracking spending. Each month we don't spend equally, sometimes we spend more and sometimes we spend less but the money already spend is that was our necessary spend or just for a month? That is important here.
For example, take a necessary product like shampoo and you bought a big size of it and it going to be last for new 2-3 months or more. So next month the product will be not included in your spending list right? But if you buy a small quantity then every month you may have to add the same product in your list. So the best way to make a monthly budget or limit. If you can save some from the limit that will be fine but try your best to be on limit or else you can't reach the goal for being frugal.
Here the shampoo as a product was just an example. Some spending is fixed in our life like paying rents or bills and that amount you need to spend each and every month where there you can't save money like the house you are living the rent will be fix for each month, the internet bill or other bills you are paying each month will be fix so in that cases you can't save or you have a fix amount for month to spend. If we can save some money that could be our grocery items and cosmetics we are using. Many people buy cloths every month and that could be unnecessary for many specially those whose belongs to a middle class family. I think our luxury will never allow us to be frugal so we have to think about it after overcoming the luxurious lifestyle.
At the same time compromising necessary products also not a good sign and not a quality of frugal, just avoiding unnecessary spends can help us on that. Tracking spending for a month or for a specific time can help us having ideas on our need but its true that tracking spending all the time can be a thing that can kill our precious time. So whenever you going to plan a different lifestyle or change a house or space you can tracking your spending for a month to get an idea and next upcoming months you already know the financial limit of your personal finance. Now you can be frugal. Tracking spending for a limited time is good for sure but the money you already spent and write down it each time can be waste of time and that time you can spend on making more money and that was my point.