How do you cope in times like this?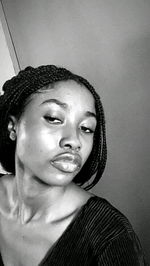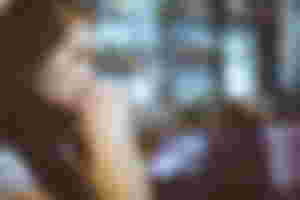 I guess most of my friends here would have concluded already that I have given up on this writing journey. But No!! I was away for those number of days because of the recent happenings in my family. I am so happy that in times like this, I am still very much strong. Most people wouldn't survive it, but I did. Sometimes ago, I told us how I lost my grandparents to death on the same day. My good storyteller, best counselor, best grandparents finally said goodbye that day.
Have you been in such situation before, where you loose two closed people on the same day. I don't wish that for any of us here.
How do you cope in times like this? Even if it's not the death of a loved one, how do you cope when you find yourself in situations that don't seem to bring you joy.
Arrangements for the funeral of my grandparents began last month. Throughout October I was so down on every side. Like I can't understand it....... Like seriously, the people that means so much to me are going to be put under the earth. I wept profusely the day it was mentioned to me that arrangements will be made for the program. If I had the superpowers, at that very moment I would have raised them from the death. I cried the more when I realized that it's not possible. Even when the bible says that everything is possible if only we believe, but the level of my unbelief was so much.
But I am very glad that after some days of weeping, I got back on my feet stronger than before. But we are humans, there are days my strength will fail me and I will see myself crying again. The memory of what happened is still fresh in my head. I was so lucky that the thoughts of suicide didn't come in.
There are so many stories of how people committed suicide because of situations like this. Suicide is never an option or even a solution, it only brings more pains to your family, friends, and loved ones. When you go through tough times in life, and for you to take control you have to find pleasure in yourself with the things you have literally and otherwise.
In tougher times, two things I could rightly remember happens in an individual's life. It is either you are striped off of those great potentials and those things that means so much to you, and you completely destroy yourself and everything you've built. Or you stand your grounds and desire for a breakout and step into a better space for a good life afterwards.
It's natural that when you find yourself in tough situations you become so weak and depressed. That's not the best you can do, after it all, you can rise again to your feet. Gratify and motivate yourself and that it is possible that you can get out of this bad phase. Accept more of positivity to help yourself. I love this quote from Rumi - "If light is in your heart, you'd find your way back" This entails that if you have that positive energy in you, your desires are right, trust me every tough situation will float away.
Hope this helps.
All images from unsplash