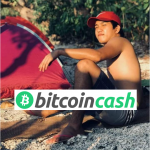 I didn't finished High School but I'm now a graduating college student. Sounds silly right? But I did really went up to college without finishing my 4 years in High school. I leave behind my my classmates in High School while myself were already getting ready to start my college life. But now, most of my classmates/batchmates are all professionals and finished their college degree while I am still studying in our University. How did it happen?
In my younger days of studying, I was just like any other kids in middle school and High school. A pain in the head for teachers but still, I am doing good in classes. I don't excel that much compared to my genius classmates but I still managed sometimes to be in the top 10 students in our class.
During my 3rd year in High School (K-12 Education wasn't yet implemented at that time), one of my classmates who have been stuck in our level/year for some years, recommended us to take the ALS or Alternative Learning System. He was looking for someone like him who has been stuck in High school. They don't want to be in High school anymore and wanted to be in college already.
ALS was offered to students who are overage to be in High school and let them study and take an exam in the system, if they passed the exam, they will be sent directly to college without finishing their High school studies.
The offer sounded good to me and I wanted to give it a try. However, I was still 15 years old that time and the required age to take the exam was 17 years old. But I was very lucky that the facilitator of ALS need at least 15 students and there were only 13 of us who wants to enroll and ended up accepting me, and the facilitator happens to be my Uncle and that solved the problem about my age.
Skipping forward, out of 15 students, there were only 5 of us who passed the exam. And that already means that I can already enroll to college when enrollment comes or just stay and finish High school.
I was in a delimma of being practical and save a year and went straight to college or stay and graduate together with my classmates. But in the end, my Father's opinion matters to me, and he wanted me to enroll in college. And I did enrolled myself to college.
But things didn't went easy. And I have wasted 4 years in college and in my life.
At first, I really wanted to enroll myself in Civil Engineering course because I wanted to follow one of my elder brother in engineering. But my sister, who guided me to enrollment, insisted to take Computer Engineering because it was demanded as technology is growing as time goes by, and also said that Civil Engineering is a lot harder than Computer Engineering, but the fact is, studying Computer Engineering was a lot harder than Civil Engineering.
But still, I ended up taking CpE - the course I didn't want to study.
Back in the days, texting was a famous hobby for teenagers. And I was also a fan of it and decided to join a clan to know have more friends in the place where I am studying.
Being in that group took a lot of my time. It was almost every night that I was in the meeting place of our group, staying very late at night. It was unhealthy for my study, but I didn't really mind that much because I was having fun that time.
I had so much happy memories with the people I knew in the clan, but it also gives a bad impact to my studies and was getting very poor remarks in class.
It was around 2014, Clash of Clans, Dota and other online games were very famous. And I was someone who were very much addicted to these games. There's not a single day that I don't play a game. I can even stand staying awake for 2 nights just by playing those games. I was very addicted that I didn't care anymore about my studies.
Don't get me wrong, it was not my first relationship that I came up with this reason. I had some past relationships before I fully knew to myself that I was really inlove.
All of us, or mostly, had an experience of being inlove right?
Well, this experience of mine, you might have encountered this or watched in a drama, but this is my personal experience.
I met this woman in our clan. She was very cute, morena, and have a very awesome figure (you know what I mean). We had the chance to know each other in our first meet. And the next day, we decided to meet again, but just the two of us. And we did meet, and everything happened so fast (so know what it is).
I thought that it should only be a "one time, big time" scheme, but things keep on happening. Until both of us decided to be in a relationship. No courting, no more unnecessary efforts, and we are on.
We were in a relationship, and I found myself being deeply inlove with that woman. We lived under the same roof (Apartment) while we are still studying. I served her, cared for her and loved her for 3 years. Because of that love, I neglected my study. She was the most important person in my life that I even stopped playing online games, stopped seeing my friends and didn't even want to come back to our home.
Our relationship was almost perfect. Both of our families accepted us. We knew each other's friends. And it feels like we are unbreakable. But still, like any other relationships, we both ended as strangers to each other.
She just finished her college life, she was an Education student by the way, and I was still in my 4th year in college. That means that we will not be together everytime anymore because her hometown is hundred of kilometers away from me. Yes, we are in a long distance relationship.
It was hard for us, or maybe just for me, because it was the first time that we will be away to each other for a long time after being together for almost 3 years under the same roof.
But our almost perfect relationship was broken because...she cheated on me.
She admitted that she was seeing someone in their place, and she fall in love with him, already. Knowing it broke the inner me, but still I don't want to show it off to anyone. I asked her if she still wants to be with me, but her answer broke me even more, she wants to be with that guy.
Because of what happened, I was not attending anymore in my class. I don't want to go home either. I was just in the room of my apartment, sleeping all day and night. I do eat sometimes though.
After being isolated in that room for quite sometime, I decided to change my life for the better. I fearlessly asked my Father that I want to quit Engineering and study other course. My Father agreed and even supported me for my decision.
Now, I'm on my 3rd year, again, in college taking up Business Education. I made a strong promise to myself that this time, everything will be according to my plans. And 2 more semesters, I will be finishing my study.
1. Whenever you want something, go for it. Don't let someone decides for you. You can ask for advice but makes sure your final decision comes from yourself if you don't want regrets to come after for making unsure decision.
2. Make your life balance. Balance your time with studies and enjoying yourself. If you put so much time for studies, you might be successful in the future but you will missed a lot of good things that could be a happy memories, and might lose your friends too. And if you prioritize being a "happy go lucky" one, then that will destroy your study and even your future. That's why you should balance everything.
3. Don't fall in love.
Thank you for reading. Hope you've learn something.
Lead Image: Unsplash.com