Two Items Received; Six More Are On The Way.
So, who else here got budoled last 12.12 and payday sale which is 12.15? I hope I Am not the only one yes? Lol. Well, to be budoled with a lot of people, like a lot, is much ecstatic because I know that I am not the only one who got budoled last 12.22, lol. In short, I am just looking for someone na makakaramay, loo. Because we spend a lot, as in so much, huehue.
As you all know, I add a lot of item on my cart weeks ago for my Mommy D for her upcoming Birthday. At first I want to order a bag but then Mommy F said that she already has a lot of bag which is true naman, lol. I just end up with it because I can't think of anything good as a gift. So Mommy F suggest that I should just go for Lipstick. That's a good suggestion.
But before that, she also suggest a shoes but Mommy D has a lot of shoes already, lol. Goodness, the items that we are thinking is only limited to these because Mommy D is kind of picky. So it's better to just give something that she always use. And a lipstick is the beat choice for her. Arghh, seriously, giving gift is really not for me. I can only think of cash kasi.
I mean, cash is much much better as they can decide on their own, in what to buy. But then, considering Mommy D, she will never accept cash. So just a lipstick then, ehe. So, I was able to add 3 lipstick on my cart. Not sure if she will like the color but I hope so. I also add two kind of eye shadow. I can't think more of anything so I just include that, lol.
Actually, what I bought is just a cheap lipstick like really cheap. I saw this kind of brand of Lipstick on her make up kit before so I just chose it. And I made sure that it is a legit item by reading reviews and feedback from other user. And the shop where I bought is under Shopee Mall. And a shop in shopee Mall as what I know is a good one? Am I right?
Not all though, (●´⌓`●) I know because I encounter some shop under shopee mall with low rate before.
Anyhow.... Here it is.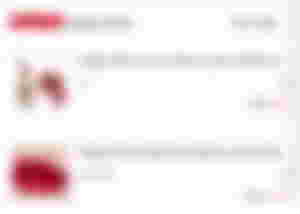 This item is already in my hand but I am not giving it yet to Mommy D. I have to wait more for the three item I ordered in different shop.
It is under shopee mall too and just like on the first shop, I made it sure that it has good reviews. I just want to make sure that Mommy D's Lips is safu when she use this. Who else here tried this shop? How's your experience with their item? Please do tell me in a comment section if you have any violent reaction to it, haha. That will help a lot.
The next items is for myself na....

This, I actually ordered it in the last minute. I don't want to add more in my cart but then my Oppo A3s jelly case is already baam, boogsh, so it needs to be replace na. No choice, I added it into my cart. And, I didn't pay a single penny for the shipping fees thanks to the Voucher I collect before. Vouchers is really a big help, like seriously! In fact, I also get 5 php discount which I got from their shop, hahahaha. Tipidity at it's finest, rawrr.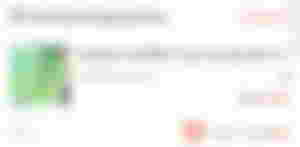 This item shouldn't be missed in my room because I always need it. With a lot of things. Not just me because mother also need it. This js actually a good price already. Because the Tissue Paper here in our place cost 35 pesos. While this, for 8 Pieces I can only get it for 119. 119 divided by 8 is equal to 14.879, imagine the amount that I could save right? A good deal it is. The quality is also good so.
╮(^▽^)╭

And lastly, UwU. I check out it anyway. I plan not to buy it but then, teheee. Me like it huehue .·´¯`(>▂<)´¯`·. It's still on thr way but I am excited to receive it. Seriously, I ordered a lot this month. Last na to, my next order will be on 2024 na. Hahaha charowt, lol.
.·´¯`(>▂<)´¯`·.
╮(^▽^)╭
ƪ(˘⌣˘)ʃ
---
December 17, 2022
--