So the other day until yesterday we experience the best day in read.cash and noise.cash community because Bitcoincash hit a lot of new All Time High in for this year. It surge up until $900+ and then at $1000+ and a lot of people take advantage on it. Some sell their Bitcoincash into fiat and will wait for a big dip to buy it again.
And others taking advantage on the pumps of Bitcoincash and will also try Trading. If you don't know anything abouy trading then don't try it. And if you have a weak heart then this is really not for you. But I think I'd rather have this weak heart than to be a greedy trader that already gain profits. But, because she is aiming for a big profit, she will let her greediness take over and I'm sure you already have an idea of what's next, lol.
It's okay to be greedy in trading if you have a knowledge in technical analysis. But if you just are relying on your instinct and your hula, hula, hope, then think first before entering a position. Set your mind on what you really want. Not that when you see that the price is continuously pumping, you will decide to wait for a moment because it might pump again.
And because you set a very high leverage you thought that it won't dump that much because the current price and your Liquidation Price is very farrrrrrrrr from each other. You are so happy that you already gain a $5+ profit on your position. But what did you do, what did you do? Instead of closing it, you set a TP (Take Profit) with a very higher price like $20 like hello, I'mma try this coz even Jane gain $17+ on it 😎.
But where did it leads you? Hah! You are one fine greedy woman arf. You didn't learn from your past experience. You only think of the profit you will gain, you let your greediness take over you and now you're regretting it. But it's too late now for your sulking because you already lost it. Good thing you didn't bet it all, because if you did, I might just gonna kill you.
Ah, because of what happened last night all of the memories from the past is coming back like it's hunting me while slapping me on my face. My stubbornness and, no no it's not about I'm hard headed woman. It is simple and plain and that is because of my stupidity. Stupidity level 101, as in it's already reached the maximum level of stupidity I think It even pass those tall walls. Ah, I don't know anymore.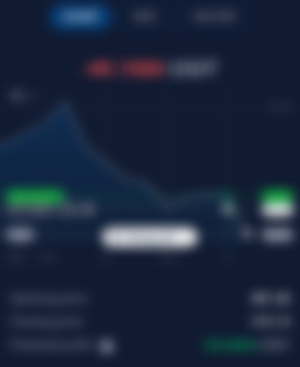 Look at the result of my trade last January. I earn that on my trade in the midst of pumping of Bitcoincash, I take advantage in it and that's the result on it. Actually I already earned $55 on it, minus the Active Bonus that came from their free mining. So if I didn't lost the $10 on my trade in the middle of that I should have already gain the minimum withdrawal in stormgain which is $55. Because afte that lost I continue to trade again and then I gained that $49.
Pero pinairal ko nga akong greediness dzai. I'm so stupid that I what to slap my face that hard as in I want to mark my hands in my face to give an impact 🙄. But anyway, I stop trading after that big lost. Even if I gain that for free in the Cryptominer of storngain, still I work so hard on it, even tho I didn't use that much my head in that play still, I still ise my full power to really make it a green journey but not always it's green. Because look at those bloody red letter, I hate red now.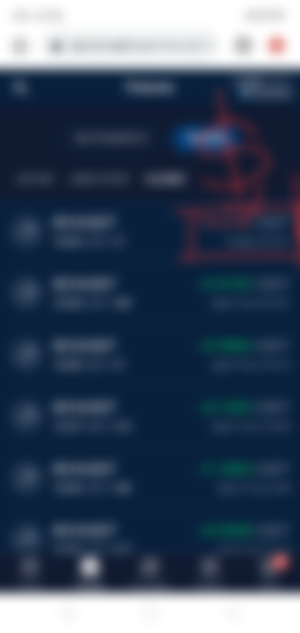 Being a stupid is now a career and I am the living evidence. Tho, those individual who choose to stay on their juwa even though they already did something bad to them like they cheated on them. And because they love this cheater they still give them a chance and in the end. The same thing happened again and now. That's more stupid. Once a cheater will always be a cheater. They will never change. This is why I hate commitment right now. I'm good with fling fling but no duhh.
Gahh, look at that another lost. So after resting for a bit in trading like 3 months, I tried it again just a few days ago and that's the result of my trading journey. I think I gained $13 on it but lost it again today. That's the result of my greediness yes. If only I close that position when I already gain that $5 I'm sure, arghh.
And can you see that -2.5682 on my screen shot above. I have a current entry right now. With 5x leverage only. So my Liquidation price was in $760+. And I promise that once I gain a profit on it. I will close it immediately. I won't be greedy anymore. Don't be like me na nagpadala sa kinang ng salapi, okie dokie yo? Good!
If you want to learn about trading, search on Youtube, or search here. We have a lot of infor about that here. About their experience and their word of wisdom that you'll learn from them about trading. And if you want to practice trading without actually using a real money. Try Stormgain, it has a Demo Trading that you can use in practicing. Because practice makes everything perfectly perfect.
---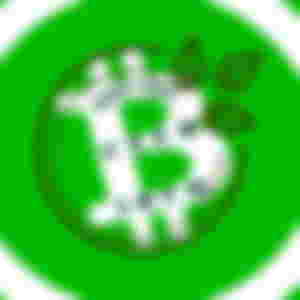 Achieving a goal is hard if you don't have the will to achieve it. So, why not add this goal into you LIST? If you are in read.cash or noise.cash then doing it is not that hard. Save every tip of BCH that you will receive in read.cash and noise.cash them HOLD it. BE ONE OF US AND TOGETHER WE WILL ACHIEVE IT. We💚BCH
Read this to Start!
---
April 18, 2021
--