It's On The Move!
Yo' guys, what's up? Eherm, the market is looking good since Monday and my happy heart can't help but to do the happy dance. I mean, who wouldn't no? BTC cross $23k already so of course if the king move, the followers will follow, haha. Everything is moving and BCH is one of that. Every coins that I am currently holding is going up, so my wallet is in green right now.
Ahhhh, I really hope it continue to go up like that. I read on facebook that it feels like it is already the bear market, but we can't really tell what is this right now. I am not even know how to check the chart, all I can say is that, they are all doing good right now so I'll be happy for it. In fact, two of my order was filled already. Although, my sell price for both order was far from the current price.
Still, it makes me happy. I already gain a little profit from that two, so far so good. All i have to do is wait for my other sell order to be filled. It is just one last order for BCH on the sell order, because I plan to hodl the remaining BCH in my wallet after that one last order. I still have more order but there are different coins. Will the market continue to move up?
Or is it just another???? But whatever! I'll just wait patiently again. But you know, I am actually glad that I didn't do anything in the past few days regarding Spot Trading, like act impulsively because of FOMO and or what. I hodl on to my every decision and because of that, I don't have regrets. I just hope that, I continue to do good regarding my trading technique. I don't want to cry again later because of my bad decision making, lol..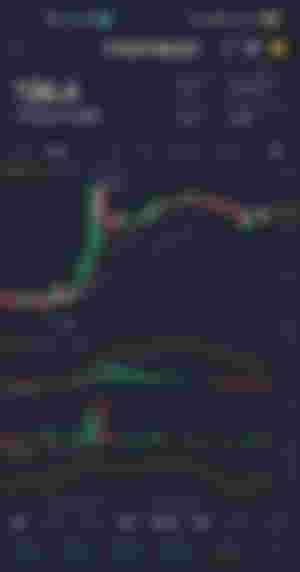 And tadaaaaaaaan! Heh ┌|o^▽^o|┘♪ who won't feel happy and excited here no? Lol
Please give us more good result BCH ha. Forda economy, and para mabawi na din yong mga loss before └|∵|┐♪
---
January 24, 2023
--