It's not Bad News, It is Just Sad News, Thank You The Random Rewarder.
The saddest news ever received! And it's Christmas Season, now I feel more colder - not just because of the weather but also because of this news.
I know, everything has an end. We have to accept that. Nothing stays the same, change is inevitable and eventually, everything has to end. Those that start has THE END.
Ahhh, I still remember the first time you arrive in here. You are like a storm, you flooded us with excitement and joy. It is a storm that everyone will love instead of fearing you. You are one of the best thing that happened in our Blogging Journey.
You arrival is our Hope, our Sunshine.
.·´¯`(>▂<)´¯`·.
Is it really a Goodbye?
Ahhh, I am just in denial that is why.
(。•́︿•̀。)

This is really is it, is it?
Ó╭╮Ò
--
I already have article ready to be publish but then when I saw this POST i feel like writing again regarding this.
Because you know, I feel like it's only yesterday since The Random Rewarder arrive here but now, he is already saying a goodbye. It is sad and it makes me think a lot after it. It feels surreal that it is actually happening now.
That is why he is generous today, because it will be his last already. I will miss that green robot which I fondly called "Rusty" I will miss the visit and I will miss it's name on my notification.
Whenever I see that green robot in my notification, I feel so alive, so excited and walang mapag lagyan ang saya because of it. He become part of our everyday life. Everyday, we are expecting his visit.
And when he do, we are the happiest. I also remember the time he first visit my article. I got $0.20 and after that he never came again. But I can see him everywhere and that push me to change.
I stop my Photography article to catch his attention. Even my crushes here in our place, I don't make any effort to get their attention, but to Rusty. I will do anything as in. Admit it, you also did it right? Lol.
And then finally, he finally notice me. That is where I started to save more. Because of him, his visitation on my article. I feel delighted, I feel like I am in a cloud 9 when he do visit me.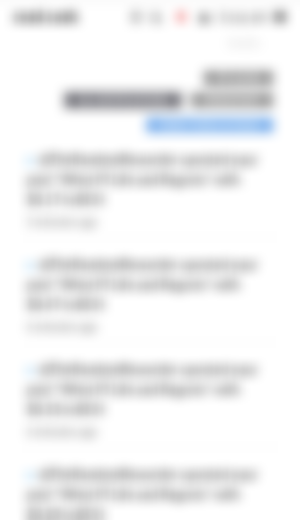 Remember this kind of visit guys? Isn't it enough to ease our bad mood? Isn't it enough to let us feel happy despite the problems we are facing. Isn't it enough to be grateful to him, always.
I will be forever thankful to you Random Rewarder. You really brighten up my world and you still do, until today. But it will continue because we've been together too, for more than two years.
Thank You TheRandomRewarder, so much thanks to you, salamat, ( ◜‿◝ )♡
And Goodbye.
Thank You Mr. Simon and the others for letting us experienced the Random Rewarder generosity and love. Thank you so much because you created a way for us to learn more about cryptocurrency through our BitcoinCash. We didn't just earn cash here, because we also gained knowledge.
And of course, to Sir Marc de Mesel, one of the people behind all this. The one who support read.cash and who funded it. Random Rewarder exist because of you and Sir Simon cause, to spread awareness about Bitcoin Cash. It didn't fail, because we know that it exist. We all know it.
It may have failed to catch the big whales attention, but still, you've given us a chance to know about it.
For that, THANK YOU!
And to BitcoinCash (BCH.)
---
December 20, 2022
--