A Day with Headache and Cashrain
So, I decided to do my laundry this morning but then while doing that, my head suddenly ache. Even if I wanted to stoo and rest, I didn't do that because I really want to finish all of this first. I just do it slowly and thanks heaven despite the feeling of heaviness in my head, I still able to finish it. It is really not a lot but some of the heavy short that I washed is a pain in the neck, lol.
Aside from I hate doing house chores, I also hate doing the laundry. I'd rather wash a lot of plates that do this, I should really just use a banana leaves to cover my nakedness rather than use a shirts, lol. If only. So after I finish the laundry I decided to lay on my bed for a minute to rest my body and I really just want to lay so that I can close my eyes. Because of that Mommy D was forced to go to the market to buy foods for lunch.
And because I am craving for hatdog, when my Mama, dami kong mom no? Lol - so yeah, Mama went to the Market also to buy her own viand. But actually I just encouraged her to go to the market coz I want to ask her to buy me a Biogesic and of course TJ's Hatdog. Which she did and so my craving for Hatdog was satisfied too. This is what I like to myself. Despite the bitter taste in my mouth, I can still eat a lot. Being sick is not enough to stop me from eating, lol.
In fact, I had 1 and half serving of rice, hihi ƪ(˘⌣˘)ʃ food is life you know, lol. Who else here can eat a lot despite being sick? Magkakasundo tayo prendsss, lol. Actually lang talaga, I crave more food whenever I am sick. I feel like, eating more and even if mapait ang panlasa ko, I will still eat more until I fulfilled all of my cravings. I don't know, but this is a good thing no? I actually have a sore throat now but I still want to eat sweets.
Oh heaven, I feel like I am being punish because I can't eat sweets right now huhu even though I already promised to myself that I will limit my sweet intake, still, breaking the promise is what's in now righty? Huehue, I am so bad. But of course if I want to get better sooner I should really stop my mouth from munching too much sweets. Maybe just a little lang? Aigoyahhh! Pasakit and dala.
--
Anyway, I am sorry in advance if I can't be active on the comment section right now. I have to limit my screen time too because I still have a head ache. Just a little pain nalang naman. But still, I want to feel better na that's why if doing this can help me get better fast, then so be it. As of writing this, I already read 4 article. I'll try to read more later once I already rest my head and eyes.
And you know I am typing this in interval because I can't finish it all due to my headache. Then another is my sore throat I just wish I get better na agad or maybe tomorrow na sana huehue. Sinisipon ako ng malala and this is maybe the reason of this headache. I just want to get better na sinong guato nito, sa inyo nalang huehue. I'll surely take a med again after dinner.
--
And by the way, let me share the BCH I got in cashrain after creating account 2 days, UwU. Me is very happy yayyyyyyy! Thank You so much to those who keep on raining BCH, more more more! Hahaha. Another good news is, as you can see BCH is in GREEN right now. Meaning, it is pumping yayyyy!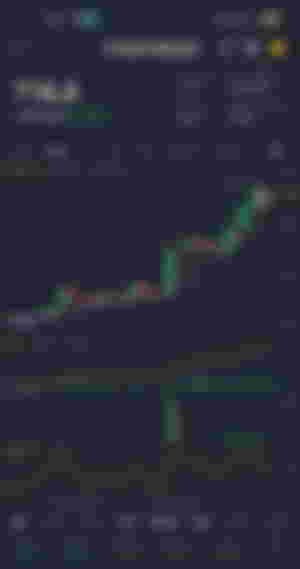 Well, just seeing BCH like this ks enough to make happy. It doesn't matter now if it will go down after this. I'm just gonna hodl mine and wait for the bull run. I missed seeing it at $500+ you know. It's impossible for now to wish for $1600 but maybe $500 is a little makatotohanan pa, mas may chance kumbaga.
So, you happy?
---
December 05, 2022
--