Hello Everyone. GoodMorning! How are you? I hope you all doing great and well. It's Mr.Carrot for this Morning Article. You know, I am away for almost 2 weeks? I don't know when is my last comeback. I remember that I am a beggar at that Time and I also lied to Reo.
So for this Article it is a very Important Occasion for me and to Reo. I just saw the news in my Carrot Board, she reached 1k Points for real!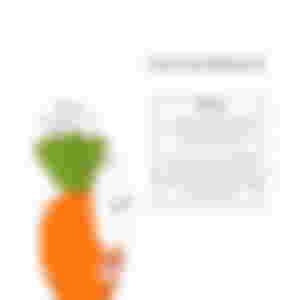 and that is rare for her to achieve here at Read cash because there are a lot of good writers. But, she not competating to anyone she appreciate and cheer all writers that they also supported her for Writing some Articles.
She is Also Happy to Reach 200 subscribers and thanks to the all of you. No words can explain how our @Reo feel Happy because she just Achieved this. Before, she is just saying 'Sana All' to everyone who she always saw some posts who just reach a 1k points and more and now that she achieved it, She is Very Happy and proud of herself. Of course, as Mr.Carrot I will support Her No matter what. Because she is the one who Create me and because of her, You will never know about Me so to pay her with this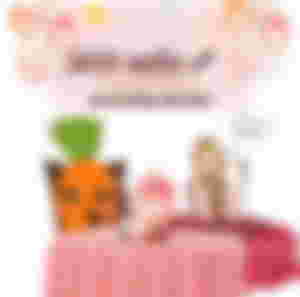 I give her a simple Party celebration at our Imagination house. She is just an Imagination for me. It is sad that I just being with her in an Imagination, Because I can never be a Human. But it's okay. I can be with her unless she will Create me again and again. I will Help her to reached more Achievement in the Future.
And I also write a Letter for her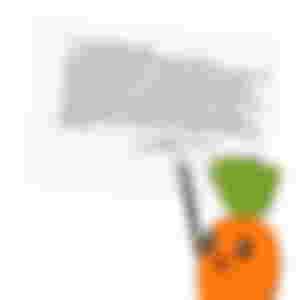 I guess it is nice and It's okay if I put a small Effort. I know that she Appreciate it. Because she is good at Appreciating even it is small things, It is big for her.
I also have a Message for Everyone who saw this Article post.
Please Continue to Support our Dear Reo. I know she is not that Really Good at Writing Articles but I hope that you will appreciate her work. I am grateful to the all of you and I am thankful that I know you here at Read Cash. As a Behalf of Our Dear Reo, I am Thankful no words can Explain how I am happy too. 😊 I just hope that we all have a great memories in the Future.
So that Is all I want to say. Because I am busy, Reo is Eating the Cake like she is not scared of being Fat. Grrr
Goodbye for now, See You again when Reo will Create me and needed me in the Future.
Your, Mr.Carrot
oh wait!