Everyone experiences Failure. We, humans didn't expect some opposite things happened because it is different from what we are expected. Am I right?
Living in this world is not about being successful everyday. Because, there are a lot of reasons, trials, and things that we need to pass before we can achieve this kind of Success.
People who is taking and making you down to be failed. One of the reasons why everyone want you to fail is because they are jealous to your works, in how you are happy to accept opportunities, and so on.
Of course, that is not new to our life. That is natural to experience because you can't become successful if you don't experiencing failure. In being success, we need:
Efforts - of course we need this! If we didn't put some effort and just doing nothing, we didn't achieve our goals. We need to work hard put some sweats in your hand and to your body. Because being hardworking is the basic key that you need to become successful.

Attitude and Action- if you watch some Dramas and movies, all of the villain always failed. Because they are puting some bad act against others. In being successful, you don't need to cheat. Being true and honest to others and to yourself is the best. Don't be jealous to everyone instead cheer up and make your own version of yourself. Always think possitive.

Character- Like I said in no.2, your character is important. Don't be act immature. Because, according to the one to the book that I read before about character in success, your integrity and good character will shine through and help establish healthy relationships and a good reputation that precedes you and opens doors of opportunity and success for you.

Creativity- This is the same of puting some efforts. Of course, we need to think and create a creativity of Ideas and plans. This is the important ingridient for success. Your creative Skills ,Talents ,and power is needed because this will solve your problems (trials and so on).

Discipline- Giving advices for your self is also what you need in everyday life. If you failed, you need to cheer yourself, discipline yourself in a good and possitive thoughts. You need to control yourself and don't lose your hopes and don't give up .
That is just the basic things that I know that needed to become successful. Of course, we all already know this things.
I already experiences some failures in my Life and I consider that all as a Trials and practice. Like If I failed, I will learn and for the next other one I will make sure that I will put the lessons that I learn and try again until I become satisfied with the result. However, making that is not that easy. We all also experience some Struggles but it doesn't mean that you are weak. It is natural to feel that kind of things so you don't need to depressed yourself from failure. Always remember that Failure is just a Trial and Practice. Because we humans need to learn.
Like I said, Failure is just a lesson for us. In everyday living, It is not good to become success always. We need also to learn to put some efforts and Hardwork to achieve the goals and Achievements.
I forgot to tell that It is also need a Sacrifice, if everyone is jealous to you. You need to sacrifice yourself and surrender for good. Because not all people who are succeeding in a short period of time And not puting some hardwork to be success they will down in the future. People who takes down by the evil will Rise. Am I right?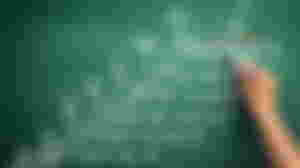 I would like to say to everyone that goodluck to your Journey. I just hope that everyone who Read this Article will become successful. Always remember that
"It's okay to fail atleast we learn."

-Reo, 2020
I would like to thank sir @ErdoganTalk . Because he give me some advice before in Writing. In my past Article. It gives me a Idea of Writing some article that contain good topics.
---
My Other Articles:
Topic:
Korea and Philippines Argument In Social Media
Photography:
Province Plants and Grasses: Sell it in expensive?
Recent Post: