The weather was nice and everyone you knew had an activities except you. They went out to enjoy and have fun. 'They left you again.'
It really hurts when you are not invited, but it hurts more to think about what the reason is.
Maybe youre telling yourself, Do I have disability or not an interesting person so they don't want to be with me.
It may not just happen to you sometimes. You feel there is a barrier between you and other people.Instead of being sad on the corner, because you have no friends,you can work out a solutions.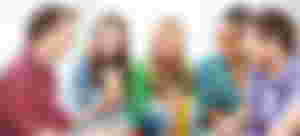 Find out the causes and solutions on why this is happening...
Some people often underestimate themselves. They think that other people will not like them and that they may have no interest in talking to you and you are a boring person.
[Solution]
Look at your good qualities. Think of your talents or good qualities. Everything is flawed and you know it. But you also have many good qualities.Knowing this will help you to have self-confidence.
You would love to have a conversation, but when you have the opportunity, you will not be able to speak. You will not be able to approach or socialize with others, especially at meetings.
[Solution]
Show interest to others. Don't worry, you do not have to stand out. Try to approach and talk to someone first. Simple introduction and greeting will help. Learn to listen to others and make friends even if you are not your age.
Even a person who always feels wise, likes to insult other people. There are also people who like to argue and force their opinions. He criticizes anyone who thinks was wrong.
[Solution]
Communicate with other people. Even if they do not agree with the opinion of others, just let them speak. Focus on the things you agree on. If you need to express your opinion, speak calmly and wisely. How do you want others to talk to you, the same way you talk to them.
"Do not expect everyone to like you. Just be true to yourself. And being a good person is more important."