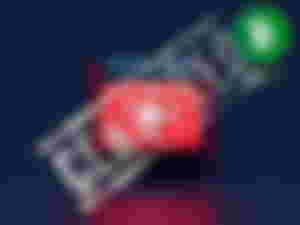 About one month ago, I had my YouTube channel suspended.
I didn't use it for any other reason but to follow BCH influencers and host a few small video clips (10-seconds each) that contained no copyright issues and were free to republish.
At first, I thought that maybe one of these short videos was the problem. But it wasn't that. I thought about it a lot and concluded that a description contained the quote: "Bitcoin is Bitcoin Cash", and another video I've uploaded contained a comparison of fees and speed between BTC and BCH.
I didn't plan to monetize the channel, but I thought I could create content later on. As I just had a couple of subscribers, I know it doesn't matter too much and I could easily create another one. I also thought that this was going to be some kind of error and found YouTube has a terrible system of appeal, with probably nobody at all even reading your appeal request.
Bitcoin Cash Argentina is now facing the same issue and explained it yesterday on Read.Cash.
Read more: Bitcoin Cash Argentina is censored by YouTube.

The video that caused the termination of the channel was in this link: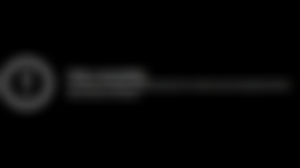 The entire account of Bitcoin Cash Argentina has been terminated, and YouTube gave no exact reasoning. As with other YouTubers that suddenly face censorship of their content, Bitcoin Cash Argentina didn't get an explanation either.
This is not about a small channel like mine that I cared little about, anyway. YouTube suspended bitcoin Cash Argentina right after publishing a video where early Bitcoin investor, Bitcoin Cash Argentina and read.cash member @majamalu debated a BTC maximalist.
The conversation has been also uploaded at Odysee at this link:
https://odysee.com/@bitcoincashargentina:4/debatebchvsbtc:1 (in Spanish).
An appeal process may take months to resolve since YouTube is famous for having no real customer service caring for the users of its platform.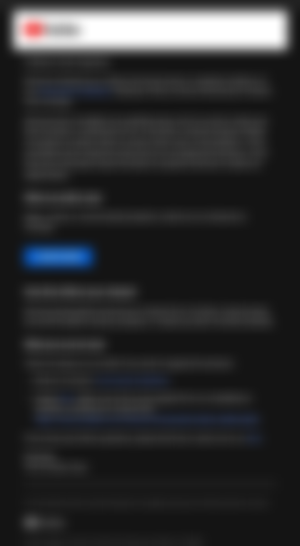 When my account got suspended, I tried appealing twice, and both times required an interval of two weeks. Both appeals were rejected, so I don't plan to even try again. I don't think that YouTube is a place to consider as a career, ever. With all the security flaws and stupid decisions to block access to content creators, for absolutely no reason, it makes this place a dangerous one to become an active content creator.
Too many YouTubers are suddenly getting suspended and content creators are losing their job for any invalid reason YouTube will come up with.
When pressing the "Learn More" button, YouTube accuses the account owner of scam!!! This is the same that I've seen with others too (source). Baseless accusations with nothing substantial, just a few words given from the YouTube TOS with no explanation of where exactly the issue was.
Frankly, I was expecting this would happen and that many BCH YouTubers will have a problem. This is BTC Maximalists tactics.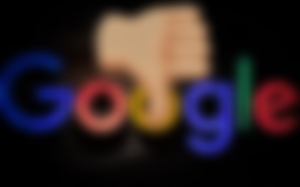 Image from: Unsplash (By Mitchell Luo - Modified)
Honestly, I don't know what we can do about it. We should use alternatives and completely quit all Google products, but sadly YouTube has hundreds of millions of daily users that won't probably quit collectively and move to another platform.
YouTube is effectively censoring technology channels for absolutely no reason. We have seen these tactics before though, and most of us understand who are the people behind this censoring. It is the same BTC maximalists that want to manipulate millions to believe that there is no alternative to scaling Bitcoin. It is the same individuals that were bought by AXA and Mastercard and the same that now control the Bitcoin brand.
YouTube behaves worse than the previous indifferent attitude. It is systematically targeting and censors Bitcoin Cash advocates. A few months ago it was the Bitcoin.com official Youtube channel that was censored. Now, I've read about more small Youtube accounts being suspended with no reason given.
It looks like the Bitcoin monitoring team is selectively banning the accounts of YouTubers that explain why Bitcoin Cash is Bitcoin. Of course, no reason is ever given to the user that is banned. There is no communication, just arrogance and incompetence from the YouTube censorship team.
Related article:
Follow and support Bitcoin Cash Argentina:
My opinion on YouTube and Social Media like Twitter, Facebook, LinkedIn, etc., is that we don't need them. Sadly they are there for marketing reasons and they appeal to hundred of millions that advertisers find easy to brainwash and misinform about products to make them more appealing.
This is how BTC reached at $50k price, by a campaign of slander and misinformation. By lobbying and paying politicians and financial regulators. Now we have an industry of useless economics build around BTC without BTC even having the basic currency features.
I am convinced the latest ban campaigns by YouTube have to do with the comparisons made between BTC and BCH and a plan to censor BCH by all media.
It serves only BTC to have content of other cryptocurrencies censored from the internet.
For the time being, I think that it will be better to completely abandon YouTube since it is treating BCH unfairly. Odysee is our best choice, although at times of congestion this network is often lagging. Hopefully, with time it will reach higher speeds and increased user-base.

Backpage
---
Images
---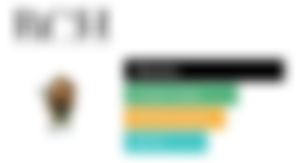 Follow me on:
● ReadCash ● NoiseCash  ● Medium ● Hive ● Steemit   ●Vocal ● Minds
---