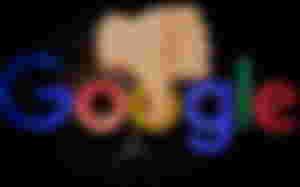 Mass surveillance has reached levels we previously could only imagine when watching sci-fi films like "The Matrix". In fact with Android and Google's acquisition of it, we are all interconnected in a matrix with one private company having the ability to spy on us, and literally record each step we make.
Meanwhile, Google's databases permanently document every search we ever made and sell our private information to marketers for targeted advertising. One day you may search for something and hours later products related to your search will appear in the browser's advertising space.
I was barely using the internet on my mobile until lately, and I wasn't using Google Chrome either but was forced to since Mozilla after an upgrade managed to mess up with all my settings and the condition of this browser became unstable for my customization. Chrome was more efficient and I had to make that transition. One more step that wasn't necessary but I sacrificed some more privacy for convenience.

Google has been abusing its dominant market position for far too long. Lobbying may be a lawful practice in the USA but in the EU the situation is different and frankly, the European fines imposed on Google, Facebook, and other hi-tech companies are well deserved.
Privacy is a human right that we are giving away for more convenience. Mobile applications are asking for access to personal information and the sale and flow of our private data online has already reached large databases on the hands of scammers.
Have you recently received a strange phone call from another country you never had any ties with? Scammers have access to everyone's private data. They even have payments info and databases with income statistics, bank transfers, bank card numbers. Almost everything has been leaked online already.
Scammers try to keep their databases updated to find their victims with increased efficiency without having to spend a lot of resources.
Is Google helping them? Of course, since it keeps selling our private data to tens of thousands of advertisers. Statistically, some of them will be scammers that will sell all our data to the dark web.
Allows scammers to apply ads in Google Search

Allows listings of fake/scam applications in Google Store

It has taken more than a decade to update email filters to combat spam

Hinders net-neutrality, blacklists websites, manipulates search results

Passes all private information of its users to USA agencies like the NSA

Has a complete profile with personal details of everyone that has ever used the internet

Sells our data to advertisers and has a perplexing system that makes users unable to completely shut down the private data collection

Youtube has allowed a botnet of 20,000 zombie accounts to run wild, being able to boost channels with fake likes and fake viewers for payment

The same botnets are used to boost scams and scam live-streams, such as the famous fake Ripple Giveaways

Accounts are hacked because of Google's problematic security and content creators are losing their jobs due to lack of support by YouTube

Overall Security of Google's products is terrible. Massive hacks, leaks, and account hijacks keep happening occasionally, and Google lacks the infrastructure and personnel to counter cyber-criminals

Bans Crypto Youtubers for no reason, only to re-instate their accounts after a lengthy appeal process that could take many months

Having noticed Google's indifference on the our privacy and security, a group of people has started a DeGoogle campaign since 2013 (Wikipedia).
We can take some steps to de-Google and take back part of our online privacy:
"uBlock Origin" is a top one currently, that removes 99% of advertisements that spam our browser's page. I haven't stopped running an Adblock in any browser I'm using for more than a decade. It is a rule that helped me to be at least 500% more productive with my internet experience.
An Adblock besides removing almost all ads can also save you from:
Malicious websites

Scam advertisements

Scam search results that appear as ads

Removes all annoying popups and offers a better web-surfing experience.
DuckDuckGo is not recording any data (at least this is what it advocates).
There are more alternatives to Google Search, like Qwant, and Startpage, but I don't have enough experience with them to recommend.
Protonmail and Tutanota are two e-mail providers that have exceptional privacy features. I'm using lately Protonmail and it is significantly better from Google mail, planning to completely move over and avoid completely Google mail.
Billions of Google passwords have been leaked and phising emails have lately exploded, with most common one: sextortion phising ( Forbes).
Mozilla Firefox

Opera

Brave
All of these are better choices. Most of these browsers have better privacy options than Google and together with another browser and email will help to completely de-Google.
Opera also has a pre-installed Crypto wallet available.
I think that YouTube is already on course to become the next MySpace. There are already too many better options and the constant security issues as well as the terrible support of YouTube is creating a negative sentiment that could easily send Youtube on the ropes.
Proton VPN

Express VPN

Nord VPN

SurfShark
Google will probably know you are using a VPN or Tor if you access any Google websites. But it will be another step towards increasing privacy and making it more difficult for a private company to keep track of the personal details of each of us.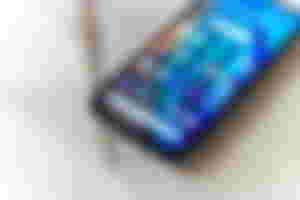 Remove all unnecessary google platforms and eventually stop using Google search and Google chrome altogether. For everything there is a substitute, however, the big problem on mobile devices is that Android and IOS are dominating the operating systems.
It will be difficult to find alternatives.
It is possible to use Android without a Google account, however, many features will be unavailable.
Options inside Android allow us to remove tracking of our position, but they have to be set up manually, and frankly, I'm not sure if there is anything hidden there that would still track movement by Google. Our mobile devices are already tracked by the provider since the sim card will signal our position whenever we pass between the range of two cell towers.
Privacy with a mobile phone is difficult to achieve. We can't be sure that encrypted phones work either, and some of those networks were compromised by authorities in a major clampdown of drug-related black markets a few years ago.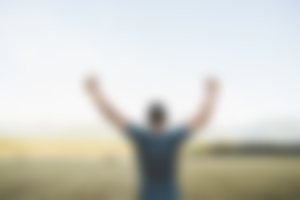 The day will come when Google will become so irrelevant that its products will be replaced by better technology. It hasn't done a lot lately except buying-off competitive products.
From the point where we were just using the search engine of this company and even that not so frequently, now we find ourselves using Google apps and products all day.
I'm going to start de-Googling by using DuckDuckGo instead of Google search and the next step is a move back to Mozilla Firefox, or perhaps I'm going to use the Brave Browser. Google has violated our human rights for far too long, and I feel that somewhere in the way, we allowed this to happen for our convenience.
By de-Googling, we are taking back our lives from the hands of privacy abusing corporations. We don't need to completely remove all Google products, just be careful with the information we provide and not just have one company run everything in our digital experience.

BACKPAGE
Worth Reading:
Images: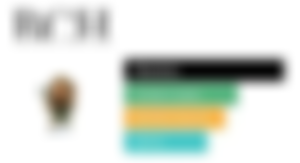 Active on:
● ReadCash ● NoiseCash  ● Medium ● Hive ● Steemit   ●Vocal ● Minds
Social Media:
---
Shout-out to my Top Sponsors:
● @CryptoMax  ● @TruSuccessXpert  ●@btcfork
---