As we roll on to the second month of Panky's BCH Lottery, the jackpot rises from previous weeks bar one! Seven lucky winner won daily jackpots of over $3 with the randomness of the questions becoming ever more random!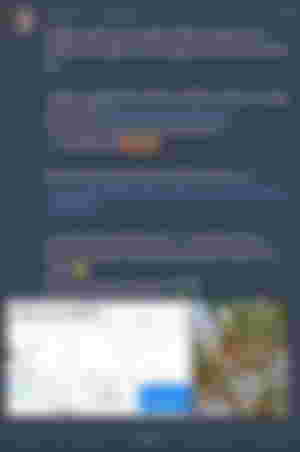 Unsure what the BCH lottery check it out >>here<<. Unsure who Panky is, check out my introduction >>here<<.
But before i go into this weeks summary, a quick word from our sponsors who of course not only give me money, but they give me the confidence and drive to continue my return on this platform!
Day 1 - @IamAshrone i really would love to know the odds of winning this lottery two times in a row, because that is exactly what happened! Another $1.37 goes her way!
Day 2 - @Freylin - My next question was a complete mess! I think i was requesting too much and ended up confusing everyone! I managed to somehow salvage my cock up where £2.65 was won!
Day 3 - @Pichi28 This question came out perfectly! I requested to know how long people had been on noise.cash, and it seems there are a wide variety from veteran 7 monthers to new 1 weekers! It is great to see that noise.cash is growing and bringing in new users! 6 month veterans takes $2.16 away!
Day 4 - @bmjc98 - I have known this lady for so long now i was so happy to see her number pop up! Her and her six friends go away with $2.26
Day 5 - @sheisvang077 I got bored so i attempted to trick people using a trick, trick question! I wonder how long people actually had top think when trying to answer "What country does England speak?". Luckily Sheisvango did not fail this test with the bonus of $2.18!
Day 6 - @SimplySoul I love stats, graphs and anything geeky, and would really love to see the stats of noise.cash. This question showed that there were more people from the Philippines than the rest of the world COMBINED! Noise.cash is definitely Filipino friendly! Which then does not surprise me when the winner is of course from the Philippines and takes $1.90
Day 7 - @Cosmefulanito - It is incredible how many people believe in aliens even though there are no "public" proof on it. I myself don't honestly think that we can be alone in such a vast area such as space! I however am a huge skeptic on everything! I don't believe in ghosts, i don't believe in God, I don't really believe in luck or the paranormal, yet i believe in aliens...? I think i have just found my next article! But i digress.... The man who wanted to be abducted, walked away with $3.05!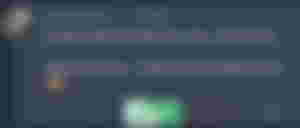 So this week's grand total comes in at the second highest jackpot at $15.57!! It seems that we have found our happy medium sitting at around $15 per week! My hope is that as the platform grows, so will the lottery!
Week 1 - $6.78
Week 2 - $9.13
Week 3 - $16.14
Week 4 - $15.29
Week 5 - $15.57
Total - $62.91!!
I wanted the quickly give a shout out to @CryptoMax and his new platform Bitworkerss!
Finally all his hard work has come to light and it looks exciting!!!
Now for me personally, i won't be able to make much money as i am technology impaired and don't really have very much to offer! But i do use fiverr. If any of you are at all aware of fiverr, then you will love this!
As with fiverr, people can offer their services which will then be paid via BCH!
I know that their are some super talented people out there, and you honestly could make a killing here!! I look forward to see what this platform will have to offer in the near future!