High School Thug Life?
I've written several articles about my experiences in high school. The majority of them are question-and-answer formats. And my article today will be a new set of questions that I found in the @joydigitalsolutions article.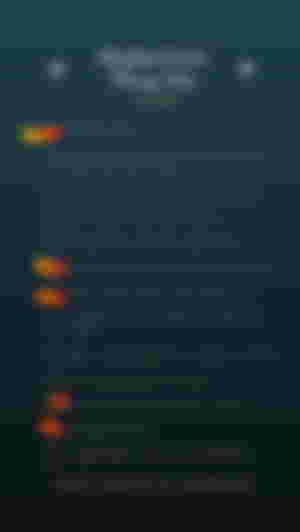 The shaded ones will be the questions that I choose to answer because I have not yet answered them or shared my experiences with them. So, without further ado, let's begin.
Always Late
I think it is acceptable that I am always late because our school is far from our house. I lived in Floodway Taytay Rizal and attended school in Angono Rizal. Okay, no more excuses. I had the funny experience of being late. One time, we had a long quiz in our second subject, and I was late. If you are late, you can no longer enter the school premises. And did my classmates help me get in? Since our classroom was located at the back, they told me to climb up the whole thing. I was hesitant at first, but then the long quiz motivated me to do it. And so I threw my bag on the other side of the fence and climbed the wall. But when I was about to jump inside, my skirt got stuck in the rod and so it was ripped. My classmates were laughing at me and cheering for me at the same time. I feel so embarrassed, but what's done is done. I just brushed it off like nothing happened and promised not to be late again. And the next morning, I was late again. HAHAHA!
Going to the restroom with friends
I think I can count on my fingers the number of times that I went to the restroom in our school in my entire high school. It is because it is so disgusting. It stinks and you can see that no one dared clean it. The school had a janitor, but I don't know why it was never cleaned. There was a time when someone set the restroom on fire so that it could be renovated. That's what we've heard during that time, but whoever did it, I should thank him because, after that, the restroom was renovated.
Your name under the noisy list.
A-L=W-A-Y-S! I am always on top of the list, lol! To quiet me down, my teacher would sometimes assign me the task of listing the names of those who are loud. And it was the hardest task in my entire high school life, lol!
Always borrowing pen in class
I think I've only done it twice or thrice (I can't remember actually) but not always because that is so annoying, especially on the part of the person being borrowed from. I knew the feeling because most of my classmates always borrowed my pen, or, most of the time, paper! When our teacher would say that there would be a quiz, their eyes were all on me and I knew the meaning of it. That they needed paper, lol!
Skipped Prom
No, why would I? When it was the only time that I could be with my crush and hold him close to me, charrr! hahaha! I think you will miss half of your high school life if you skip prom. Because for me, prom is one of the highlights of high school life. 
--
And that would be all. By the way, I'm relieved thay noise.cash is back on track. We were all very worried about what happened yesterday. And now, we know what it feels like if noise.cash comes to an end. But I was wondering what could have caused the chaos because there was no update from the admin about what might have caused it?
Anyway, let's continue making noise and support the platform the way it has helped us in our daily life..
---
Date Published: April 27, 2022