Goals for "May".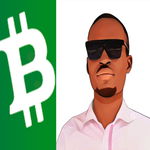 1st of May, 2022.
Today has been a very interesting day to me, I really love the way it's going at my side. Trust it's going fine at your side too? So, this evening i was having some leisure times, I reminisced how April went on this beautiful platform, and i see it's important i appreciate you all for making it amazing for me, though i didn't earn much but it was nice to have read your inspiring, Informative and educative Articles. More so, I want to tell you my Goals for this new Month "May".
I joined read.cash last month, i.e April, i'm just three weeks old on this platform, and to be sincere, i have really learnt many things from the articles people were posting here. Candidly, they were standards and well composed writeup which would have cost lots of dollars if they were to be purchased. I appreciate my sponsors for staying with me all through the previous month. @Ellawrites , you've always been amazing, your article has always be benefiting me. Today, you wrote on "it's May, and i enjoyed it well. Thanks for all you have done.
@FarmGirl , your today's Writeup on "plowing must go on", really attracted me, now I'm thinking of staking my NFTs with the farm, i.e, stake.wonders.cash . It was really nice to have read it. Thanks.
I want thank my Egbon, Sir@Olasquare , thanks for all you did in April. Your today's article titled "Just Do What You Can", was a eye opener that Human will always be Human, that, no matter how i helped, the day i don't have to help, some will say i have never done anything for them before. Thanks sir for your enlightening, exhilarating and scholastic Articles. You're really making impacts.
@Princessbusayo , i have always been blessed by your articles. OMG! Your today's article on "Lion And Buffalo" was great, it reminded me of the animal documentaries I had watched. Especially the one i watched recently where Lion wanted to take a young Buffalo for prey, but unfortunately the Lion succeeded. Thanks for everything.
@Bilqees your last article i read was titled "Revenge Is Well Served Cold". How i wished Vera's mother didn't die, more so, i still wanna see how the father and her step mum were served revenge since they caused her Mom's death. It was really a interesting story.
Thanks you Mr @TheRandomRewarder for all tips you gave me ever since i join the platform.
I want to appreciate everyone whose name i couldn't mention here, you're all kind to me. Thanks for your Love and Care.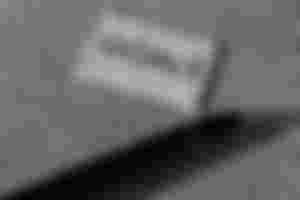 ✓ To post Article everyday on read.cash.
In this new month, May, i will make sure i post article everyday here. I have some articles on ground that i have not published, I've also topics I'm working on presently.
I know for sure that one of the qualifications to get upvotes from Rusty is be active here by interacting and engaging with others. In this month i'm gonna to do my best to always be active here by reading , commenting and upvoting Articles.
Today as i was reading other people's articles and engaging with them, many listed the earnings they made in April, @Princessbusayo made mention that she made over $100, that was really interesting and great. @FashTioluwa made mention he made over $70 that was quite beautiful too. Many people also mentioned the amount the made here. Brothers and sisters, i want to be like you oh😁. In this month i will try my best, so that at the end of the month, i can come up to testify to the reasonable amount i made via this platform.
I call this month, the Month of sponsorship. Though i cannot make promise of the number of people i will sponsor, but certainly I'm going to sponsor as much as my financial power and strength carries.
✓ To go back to Forex class for more learning.
I once learnt forex, but stopped half way. Why did i stop? I lost interest when i saw people losing their money. Though, that was then, now i have much understanding that life itself is a risk, and with the look of things, i can see that if i'm well trained in it. I'm gonna gain much, and will also help others grow. I have seen an expert here in my country who would teach me at a price, though the amount is much, but i will pay and learn it well. If i become good in it, i'm gonna discount mine so that people can benefit so much from me.
Thanks for reading.❤️❤️