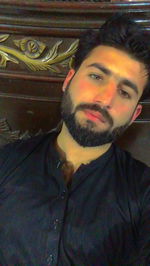 Published Date:06/10/2021
Published by: Jawad Ahmed Khan
Article no:48
I hope you all are having a lovely day! I know from the last two days the environment of read.cash is not good because our favorite Rusty is absent. I only spent my previous month here that's why I am not sure why he is doing this or he does this every time. He is not completely absent he is visiting only a few writers but no doubt they all are amazing writers and they truly deserve this. So, after seeing this condition I thought to give a break to read cash that's why I wasted by two days without doing anything and I didn't even publish an article. Today, I thought to ignore rusty and work on my routine because I don't want to ruin my routine again so that's why today I came with a brand new article.
This is all about cryptocurrencies that how it works etc.
Let's start our article.
If you haven't visited my previous article yet then do visit it.
https://read.cash/@Niazi420/water-crisis-in-pakistan-24a62ffc
Cryptocurrencies
Cryptocurrencies or simply crypto are Non-fungible tokens (NFTs) and their value depends upon the demand and supply ratio and what people are willing to pay for. For example, if a lot of people want to live in a city. The land prices would go up as the size of the city is the same but more people are demanding a portion for them. Similarly, crypto is a decentralized digital currency which means that they are more secure and share risk using blockchain networks. If there is some hacking in one portion, it will not affect the whole network and in this way, other users remain to save. Cryptocurrencies can be traded or used to buy goods or services. So, it is safe to have digital assets in the form of cryptocurrencies.  
How cryptocurrencies work:
Cryptocurrencies work using a blockchain network which is a connection to several computers globally that are decentralized. They use several encryptions to validate a transaction so that a secure environment is formed which cannot be forged. Many companies have their own cryptocurrencies or tokens which users can buy and then trade according to need.
Major cryptocurrencies:
There are more than 10,000 different cryptocurrencies that are being traded globally. Some of the major are listed as Bitcoin, Ethereum, Dogecoin, Tether, Cardona, XRP, Binance coin, Solana, USD coin, Polkadot, Bitcoin Cash, etc.
The popularity of cryptocurrencies:
There are a lot of reasons which seem favorable for crypto buyers. Some are listed below:
· They see cryptocurrencies as the currency of the future. As the world is moving to digital platforms. In this situation, crypto such as Bitcoin is very appealing for buyers and they try to save them for later use as the value of cryptos keeps on changing.
·        Some people like cryptos as they remove the control of central banks over the many as banks tend to reduce the value of money due to inflation.
·        Some people like them due to their digital management and secure network. It is easy to manage digital assets as compared to traditional payment methods.
·        One of the major attractions of cryptos is that their value keeps on increasing day by day. People do not care about the long-term acceptance of currency and just look for limited-time profit.
Is crypto a good investment:
Cryptocurrencies may go up in value but many investors use them for speculation than real investment. for those who are looking for a short time great profit, cryptocurrencies are a very good investment but for long-term investment, it may not seem to be a good option. Those who see Bitcoin as a currency of the future, have to make it clear that the currency needs to be stable so that merchants and traders could predict the price of goods. But cryptocurrencies keep on changing their worth depending upon the public interest in that specific currency.
How to buy cryptocurrency:
For anyone who wants to buy a cryptocurrency, just register yourself with a valid crypto wallet. You can then buy cryptocurrencies and also trade them using the same app. There is no need for any physical appearance at a specific place of validation or documentation like banks. Coinbase is one of the most popular crypto wallets which not only allow users to buy several cryptos in a single place but can also trade them using this app.
Are cryptocurrencies legal?
There are many countries that have banned cryptocurrencies for their own reasons but there are a lot of countries that allow legal trading of cryptocurrencies. So, before investing and trade of crypto clear that whether it is legal in your country or not.
Things to remember:
·        Before investing in any crypto, know about the company's origin and background. Do short research and know the user's reviews about that company to have a safe start.
·        Try to know that if there is any major investor in that company. It is a green signal for you to trust this company.
·        Clear that whether you will be a stakeholder in the company after the investment or it will just be a currency or token. It is better to clear these things before moving forward.
·        Is the company developed or needs money to develop. It will give you a clear view of what to do.
Ending thoughts
Btw, if you have any queries regarding anything you can follow me on my different branches :)
Noise.cash: https://noise.cash/u/Niazi420
Facebook: https://www.facebook.com/profile.phTha p?id=100009409935128
Telegram:@jawad7555
Gmail: Jawadniazi897@gmail.com
Plagiarism
All words are written by me. This article is 100% unique.
I want to thank you all my beautiful sponsors and the read cash team because without you guys I am nothing and will never complete my goals.
Have a good night
 Thank you for your reading and don't forget to tap on the thumb icon.