O, be choosy.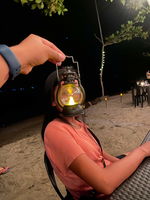 April 13, 2022
Hello, fellow read-stars! The rain has stopped pouring since earlier this morning. Thank God. The rescuers and volunteers can now go on with their agenda. These past few hours, I am overwhelmed by the spirit of "Bayanihan" that the people here in Leyte and Southern Leyte have. A local youth group that I know of has recently garnered almost a hundred thousand cash donations from generous individuals. Moreover, I have also seen a Facebook post showing government officials from the neighboring towns lending a hand and resources for the rescue operations in Baybay City and Abuyog Leyte.
Anyway, to divert the attention from the heartbreaking events that we had these past few days, I will be complying with a writing prompt that is long due.
I have read numerous posts about the "this or that" food edition challenge. For me, I don't want to choose as I would rather eat whatever it is that is on the table but to avoid breaking the trend, I will do my best t choose one from the options.
Here is my very late 'this or that" food edition. If this is a major course requirement, I bet I got an INC from my professor already.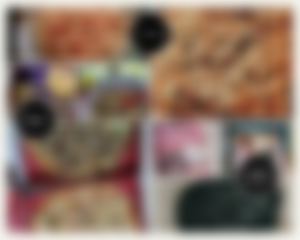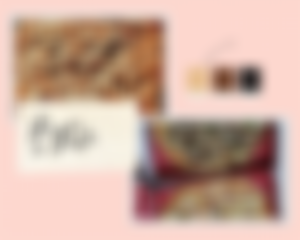 I love them both and this is why I see no reason in choosing between two delicious foods.
I grew up eating spaghetti. I mean, when I was in elementary, my sister hated me because I would buy the orange spaghetti in that neighboring carenderia. It only costs five peso back then.
Whatever the celebration is, spaghetti is present and now that we are old enough, my mom uses it as a bait for us to come home every weekend.
I only met pizza in the later years of my elementary education. Now that there are plenty of stores offering pizza, I only stick to one local pizza store who offers thin-crust pizza with overloaded toppings.
For this, I would go for pasta.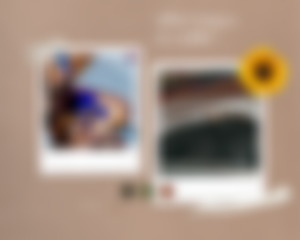 No critical thinking is needed! I would go for cake. Chocomoist cake makes dance happily. It lightens my mood and it saves my day.
Ice creams are delectable too but my heart really belongs to cakes.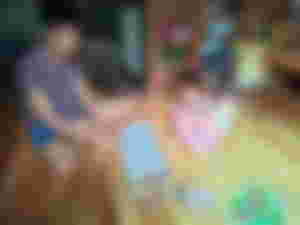 Pancakes. Look how I influenced my niece to love pancakes. I just love how light the snack is.
My sister used to make waffles. She would commission high school students who were our churchmates to sell them so they can have an extra allowance. Later on, when she went to Cebu, I and my best friend continued her legacy, lol. The procedure was quite easy and we were the only ones who were selling waffles at that time. So, we made a great profit out of it. We also used to sell fries with cheese, barbecue, and sour cream flavors. That was great boredom- easier we got during the pandemic.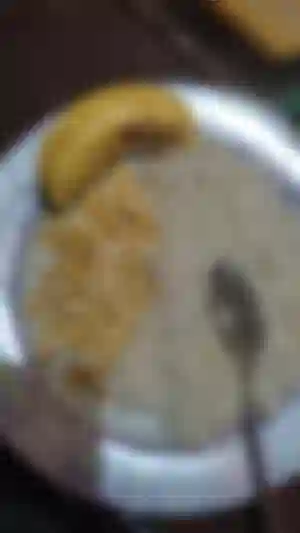 Can't we have them both? I equally love them. Noodles are my cravings after my class at night and during rainy weather. It is also perfect for breakfast. I know it is not healthy but some unhealthy foods are really yummy and irresistable.
Anyway, I would go for rice as I can't go on a day without eating it.
I eat vegetables more than fruits. Although, I'm a picky- eater as a kid, I'm glad that I have learned to love vegetables today. I even choose them among the different dishes on the menu as veggies are way cheaper than meat- dishes. lol. Seriously, I have learned to love veggies now because of the influence of my roommates. Now, I eat veggies even when my mom is not watching. lol.
This one is really hard for me because after eating something sweet, my tongue looks for something spicy. Yes, my tongue is tricky at times. But I would go for something sweet. My heart beats for it.
That is all for today read-friends. I enjoyed writing this one. At last, I can now move one to another prompt.
Thanks for your time. Until the next read.
*All the photos are mine and are edited in Canva.