What? Prevnar 13 Costs Php 4,500???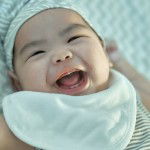 Hello friends! It's me again for an article about my baby's vaccination and I just want to share that this vaccine is just expensive but we have to give the best for Matti. I will tell you a tale about the experience.
Matti's pediatrician in Bohol had made a note on his baby book that the next appointment will be for his Pneumococcal conjugate vaccine was on April 1st. This was over a month ago and we were still in Oslob at that time.
I was actually concerned as it was already late for three weeks so as soon as we reached Cebu City, I inquired about pediatricians who can cater to us. I was trying to check on his pediatrician before in Chonghua but I couldn't remember her name and the baby book didn't have the record too, I wonder.
By the way, Pneumococcal conjugate helps protect against bacteria that cause pneumococcal disease. There are three pneumococcal conjugate vaccines (PCV13, PCV15, and PCV20). Different vaccines are recommended for different people based on their age and medical status. As for Matti, his needed vaccine is PCV13.
The first attempt was to get to Lapulapu at Dr. Marini but as we reached her clinic after being stuck in traffic for more than an hour, I realized that I left his baby book at home. My husband was disappointed but wasn't angry.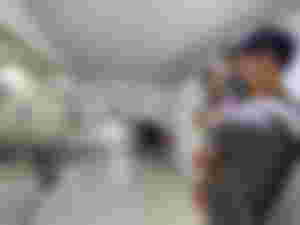 So the next day on Tuesday, April 26, my high school friend recommended me to his son's pediatrician and we arrived at 10 in the morning at her clinic which was located on the 4th floor of Robinsons Cybergate. It was my first time to get to that area, I didn't realize there were such many clinics and even laboratories here! I thought this was just a normal mall.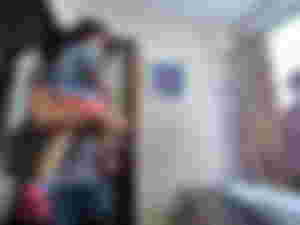 Matti was still fine upon meeting Doc Ellen Gasendo but as soon as she took the injection, he knew right away that something was up. He cried for a while as the injection was inserted into his right arm.
But eventually, he was fine and we promised him we will eat at Jollibee after and so we did. I am just glad that Doc Ellen had informed me beforehand that the price for this vaccine is at Php 4,5oo. It had increased from Php 4,000 this year according to her. She wanted me to have an idea before she injects Matti because she doesn't want to surprise her clients at the cashier.
Well oh well, anything for the baby! We had paid more before in Matti's previous pediatrician when he was two months old so we are aware that vaccines are expensive.
I now wonder, if the COVID vaccine given by the government will not be available and it will be required for infants and toddlers too, this may also happen to it, we will have to pay additional thousands of pesos for the vaccine. I guess it's good to take advantage of the free ones? What do you think?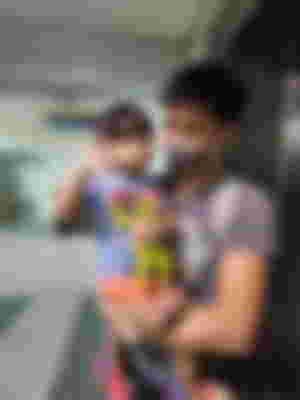 Matti bid bye to the people at the clinic. There's a Jollibee branch on the ground floor. I forgot to take photos already but he was all good after that, plus he brought his dinosaur with him too which was already a consolation.
After lunch, we headed to the OMF LIT Bookshop on the 2nd floor. My husband was delighted that the clinic was inside Robinsons Cybergate as he had been planning to visit this bookshop for weeks already.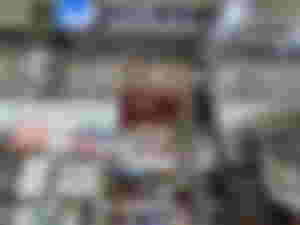 He wanted to buy a new Bible, a small and portable one. His Bible in Bohol and Oslob are both huge ones so when he has speaking engagements, it isn't very convenient to bring such a huge Bible.
I was also looking for a devotional book while we were in the shop.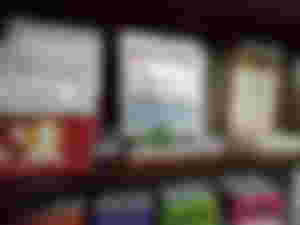 And so we ended up buying four books, one ESV Youth Bible, which is a small one, a Lovestruck by Ronald Molmisa, More Than Enough by Pastor Mel Caparros, and the Minute Devotional by Gary Chapman, writer of the Five Love language book.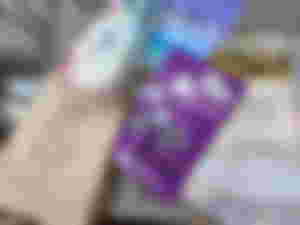 Now that we were done with the things we needed to do, the husband decided we must go home but he parked in a far area so he advised us to just wait for him at the entrance.
We were on the ground floor and so I told Matti we will buy some ice cream. He is not fond of ice cream though and a couple of times before, he would take one taste and just say no whenever we try to feed him again.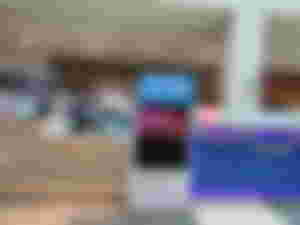 But this time, I guess he liked the taste of Dairy Queen. I choose the cookies and cream option and the lady staff happily showed her stunt to Matti. It was cool that this icecream just stick to the cup.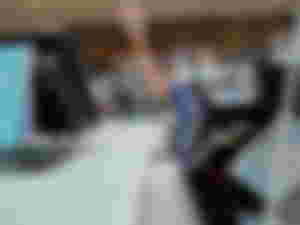 When I offered this to Matti, he took one spoon, and then surprisingly, he asked again. We were both eating and then the husband came with the car. He too was surprised when Matti was asking already for the iced treat. He even said perhaps Matti's preferences had changed now.
We headed home and that's the end of this article. Thanks a lot for reading guys! Don't forget to also check out the other previous articles here:
---
xoxo,
momentswithmatti Mother | Boholana | Cebu | Philippines | Travel | Photography Enthusiast | Calligraphy | Art | Crypto Noob