The Tale of Free Meals at Shakey's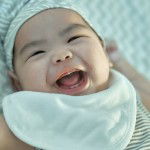 A month ago, we had been eating a lot of carbohydrates and I blame it all on Shakey's, char! Nope, it is not Shakey's problem but my decision making but I have to make use of the vouchers.
We had around 18 Shakey's vouchers that we have to dispose of, those vouchers were just hanging on our Giftaway account. If you are a Citibank credit card owner, you might also have received this monthly promotion from the said bank on vouchers for purchases of a certain amount.
We were still in Bohol when I availed of such promotion, nothing to lose actually, in fact, so much to gain, we even gained fats! Lols. So I signed up.
Okay, so let me tell you how that works.
For every minimum purchase of this amount, we gain a voucher, the promo ran for around three months I guess and the vouchers can be redeemed until the first of May. I almost forgot about it because again, we were in Bohol and the sole Shakey's branch in Tagbilaran City had already closed down. I had no intentions of claiming the vouchers but then my husband and I decided to travel to Cebu in March and so I thought, well, we can now take advantage of them and we did!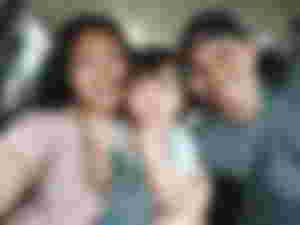 But before that, I already shared some vouchers prior to coming to Cebu. I shared two vouchers with my mommy friend sis Mets who has three girls and I love seeing these girls happy. She blogged about it here: Free Pizza at Cebu I.T. Park
I gave the voucher codes to her a few months ago but she was only able to use them in April. I am glad to see the girls happy with the pizza. It was not my first time sharing with her a few boxes of pizza, before, I also had given her Yellow Cab vouchers too, that's from CITI Giftaway as well.
Our first redemption was done over the phone as a delivery. I called the hotline, provided the codes and I redeemed carbonara, two pizzas, and mojos n dip. That's four vouchers. The delivery fee was only Php 50 which was paid upon delivery. The call was a bit long and I was disconnected twice but nonetheless, we had free snacks and dinner that time.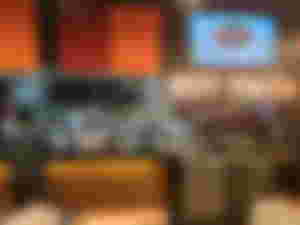 Our second redemption happened in SM Cebu City. I forgot what was our goal in SM but we went there and we decided why not have pizza again? Alright, my husband told me we will surely gain weight from eating too many carbs. I told him if he wants to eat without paying anything? He said already, let's go!
What's nice about eating at Shakey's is that there aren't too many people inside while the rest of the other fast-food restaurants have long queues.
One of the staff approached us and I asked if they would accept the vouchers, she happily said yes but I was disappointed when I started giving her the code and she made a comment that this is very tiring! I was like why?
She complained that most of the customers would just write the code, the specific order and then they'll just verify it at the computer. I was left astounded by her. I then made sure that the next time we visit this branch, I have listed down the codes.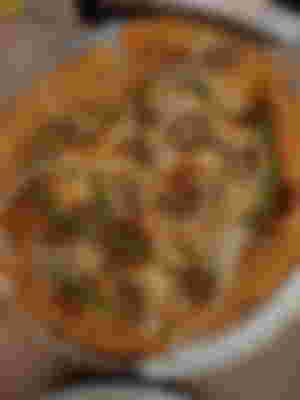 So I guess we had visited this branch three times and all those times, we paid only for the drinks and salad. Matti loves Mojos and every single time we order that he would go clapping.
I even decided to try recreating mojos at home but it didn't taste like that of Shakey's, although the texture was almost the same.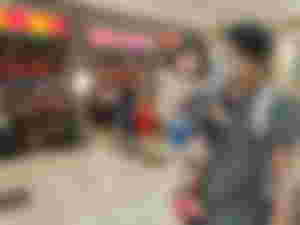 Unfortunately, the branch in SM Seaside is not accepting the vouchers, as they say, their computer is faulty and they would rather not accept the codes. I was dismayed because of that so, we ended up redeeming the codes only at SM Cebu.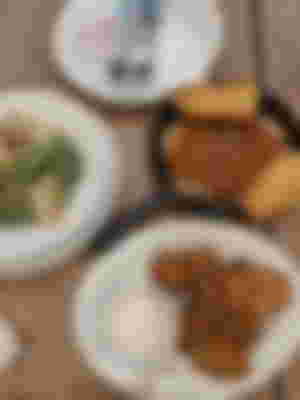 If you think about it, we could have spent on those meals but because of the free vouchers, we were spared from shelling out money. This is just one of the advantages of having a credit card. Although I know that there are also many disadvantages especially if one has not fully understood the way how a credit card's billing period, cut off, due amount, etc works. It is risky but it also has its perks.
This isn't the first time that we had been given free vouchers and even cash backs from our purchases, in fact, we also had received around Php 6,000 as cash backs due to being a client with good standing and there were a specific amount of purchases that have been reached in that specific period.
I have been hearing things from our friends discouraging everyone from getting a credit card but as for me and my husband, it never has been a problem. We had never encountered problems and issues with it, we just make sure that we fully understood when's the cut-off, that we pay the entire due amount and not just the minimum amount because there's a huge gap in the amount and if you pay the minimum, you'll be charged with interest on the remaining amount that you didn't pay so we always pay the full amount and in return, we have been given many perks from these banks. Of course, being careful with using the card is of high importance!
One of the perks is that we can apply for cash loans without sending any requirements and the processing time would only take 2 days, the amount gets to our bank account swiftly. This is helpful for my father who is a contractor, whenever he needs cash, he'd just ask me and he gets the amount in just days.
Then there are also discounts, cash backs, points, etc. The bank even had increased our credit limit a lot of times without us asking. Again, the important thing here is that we remain as a client with a good standing which is equal to no delayed payments.
---
Thanks for reading, you may also check my previous articles here:
---
xoxo,
momentswithmatti Mother | Boholana | Cebu | Philippines | Travel | Photography Enthusiast | Calligraphy | Art | Crypto Noob