From CCLEX, Africa, and JPark Island Resort!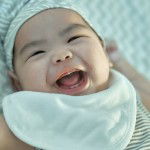 Ey guys, I am writing this in our room here on the 10th floor of Building A-B of JPark Island Resort and Waterparks in Mactan Cebu. Matti got really really tired from his long day today so hopefully, I could publish this before he gets up.
I just want to share with you what happened today. I might have mentioned before that my husband's company has a summer outing and team-building activity on the 21st of May and on that day as well which will be tomorrow, my dear friend Darwin whom we met up in Moalboal a month ago will be marrying his fiancee and we will join the celebration.
My husband's company offered special discounted rates to their employees if they would want to check in at the resort and so we grabbed the opportunity.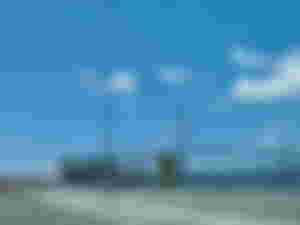 The location is on Mactan Island so it's another opportunity for us to take the CCLEX and this time, there was no traffic at all. We reached Cordova in less than five minutes!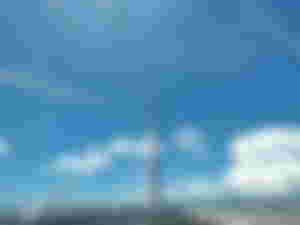 Woah! I felt great not experiencing any traffic at all, this time, I only took a few photographs of the bridge as I was breastfeeding Matti at the same time. Yeah, multitasking eh!
We stopped by a friend's house to drop something off. Then, since it was already 11 AM, we headed to the Africa restaurant.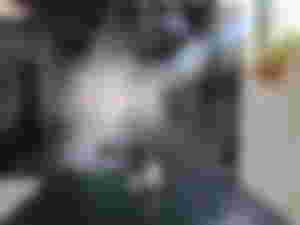 I also had mentioned this restaurant before, it was on my list of places to visit and we already planned that when we went to Mactan for Matti's vaccination but I forgot the baby book that we decided not to pursue going here so today, we finally visited it.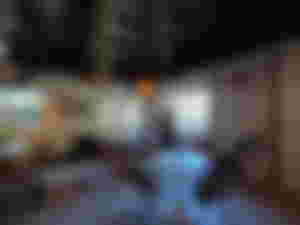 This location is really artistic, I love the tiles, the tables, and chairs, no table is the same so you can choose whatever suits your personality. My husband decided to pick this wooden table which he said would be nice for photos.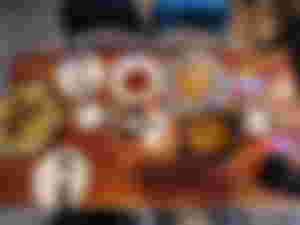 I will talk about the food in another article and the review of this cafe slash restaurant. I adore their interiors so much. I can't wait to edit the photos I took. I took some detail shots as well as some wide-angle shots for a wider field of view of the location.
At 1:30 PM, we were done eating and headed to JPark Island Resorts. The check-in time is at 3:00 PM but we decided to go early instead. We were greeted by some staff upon arrival, our reservation was verified and then we headed to the check-in counter for the payment.
Then Matti found these carts which are called D.Thrones. He wouldn't want to go, I had tried convincing him to go but his butt was stuck in the seat of the cart.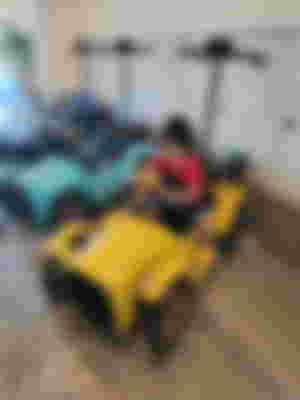 After maybe around ten minutes, I was able to convince him to go check the Pororo Park. This is just at the check-in counter floors and I inquired about their rates. I plan on visiting the park tomorrow with Matti while the husband will be out for their team-building activities.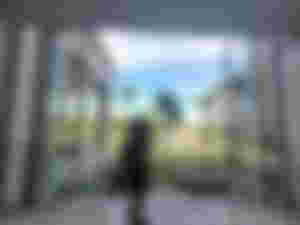 Our room was ready by 2:30 PM and our bags were delivered by the bell boy afterward. My husband saw some other colleagues too at the resort, it seemed like there were many employees who had taken advantage of the special rates, thanks a lot to the husband's company for being so generous!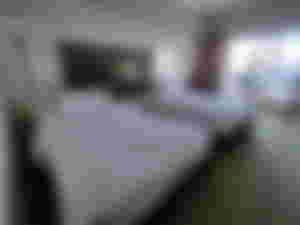 I was surprised that we had two beds and not a queen-sized one, but that's okay, the beds are quite spacious. We have opted for a sea deluxe room so we have a beautiful view of the ocean, we could see the entire resort and the neighbors too!
Our balcony is also spacious but it was just too hot outside so we decided to rest a bit and then go back later on for the D.Throne drive.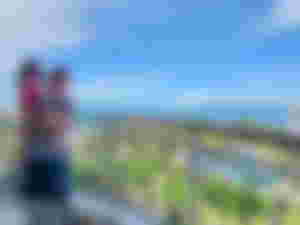 It was around quarter to four when we went down as it wasn't too hot anymore. We rented a yellow D.Throne and went around the resort, we went to the beach area, to the slides, and other waterpark activities. There were many visitors around.
Then we headed to our room after killing time at the park, we decided not to take a swim right now. We will swim tomorrow instead, early in the morning, our plan is to get to the beach by the morning and then go to the pool before nine in the morning. Breakfast will be a buffet one and will be served from seven to ten in the morning so I believe we can still catch up. Plus, we have an appointment at Pororo Park while the husband is away for their company team building.
We enjoyed the view from the balcony this evening. The lights were on and there was even a fire show too which we watched from the balcony.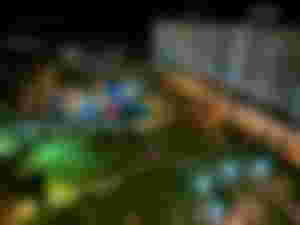 We don't have anything for dinner so we requested room service. We ordered meat lovers pizza, it's 12 inches in size and it was delivered 20 minutes after. I also ordered a can of soda and we were charged 800+ PHP. We were both laughing as we paid for it because the soda costs PHP 170+ while the pizza was Php 700.
But it was so good, it was huge but we were able to finish everything, we just have to leave one slice for Matti who was not yet hungry. He woke up as the bell rang when the pizza was delivered.
Now, we are just enjoying our time in our room. I hit the publish button right away. See you tomorrow!
---
xoxo,
momentswithmatti Mother | Boholana | Cebu | Philippines | Travel | Photography Enthusiast | Calligraphy | Art | Crypto Noob
Sponsors of Momentswithmatti