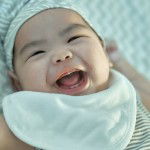 Hey, there beautiful people! How did your Monday go? As for me, I am super happy that my colds are gone, it's a miracle that I didn't even notice it today, I had no more headaches but my cough still comes by now and then, the good thing is that it isn't that hard anymore. I could spit the phlegm and I could say bye-bye to it very soon too! Thank God! You know, having this duo sickness is just my worst enemy especially in this time of the pandemic, it's just hard to cough in public, people give you these bad stares!
Sad news came to our family today as our house helper decided to go on her way and stop working for us because she is already ashamed of what her son, a 1-year-old has done to our home. Mind you, this toddler who's turning two by November is the most destructive toddler I had ever met in my entire thirty years of living on this earth. I am not exaggerating at all! He lived with us at the request of her mother and since we pity her, we allowed her to bring her child without knowing the child's attitude. It's just a month since he started living with us and boy, this kid is very unique!
Let's call him Rex, he is one year and eight months old. He is just a toddler, he can still be generalized as a baby in fact! His father is a fisherman who had been cruelly hitting Rose, the mother even when she was still pregnant. So when she gave birth, she decided to call it quits and so she is now a single parent for Rex.
Rex had damaged a lot of my mother's plants, these plants have been bought for a price, yes my mama is a plantita and she spends a lot of time tending to her plants, talking to them, repotting them and all sorts of things a usual plantita would do and then there was this toddler, he'd easily pull the plants out of the pot. He'd drag them out of where they were positioned, drop them into the pond, cut their leaves, and a lot more. My mother can't remember the number of plants that Rex had killed.
Another thing is that he had opened Matti's food inside the fridge without his mama's knowledge, she was in shock to find him bathing with yogurt. He shattered our containers still filled with desiccated coconut, rolled oats, my parmesan cheese, broke our bamboo containers into pieces, and a lot more, I am not always in the kitchen so I only know a few, perhaps there were other actions he did that his mother didn't report to us. My goodness! The child had brought too much headache to everyone in the house.
The most serious ones were that he has a bad habit of biting kids too! He's teething according to his mother, he had done it a lot of times to my nephew. We'd always wonder how come this one-year-old can do a lot of destruction? This question still leaves a wonder to us.
Another worse thing about Rex was that he has the habit of touching people's private parts. One day, my niece and her two friends were watching YouTube in our living room. These girls love to watch Roblox games and they were all seated close to each other and were so focused on the show when Rex came into the living room and started touching their private parts. They were shocked and they shouted, reporting what had happened. I personally talked to the child and her mother about it.
But it was not the last time it happened. I was also touched by this child by the butt while I was holding Matti and supporting him while he was walking. I felt someone touched my back and when I look back, it was Rex! Common, this baby is different! My sister-in-law laughed about it because she said, she was also touched by the child! How come at such age, he had learned to do those things? We were all wondering perhaps he is an adult trapped inside a child's body!
What surprised us as well is that whenever he does something wrong, we'd tell her mother and Rose would go after him, spanking him and he'd cry a river but he'd do the same thing over and over again. I always feel bad whenever he cries because he looks like he's about to die. He cries so loudly that our once peaceful house turns now into a noisy pit. It's so noisy, my brother who used to be just silent would ask him to stop.
Whenever he is not crying, he'd also be shouting his lungs out. He'd be baby talking and since he can't talk yet except say mama, we don't quite understand him.
There were several things done to somehow teach the child a lesson, we talked to him in a calm way, he was not even paying attention, his mother spanks him and although I am not in favor of treating the child that way, it was how his mother disciplines the child but I see it wasn't effective at all! He would still do the things he wanted to do.
I understand kids copy what adults do and my family believes that perhaps in their home, he had seen these actions too and copied it. Since he had arrived and he had damaged a lot of things, we had rearranged our home so he can't reach these things but he'd always end up getting things into his hand.
So, after all these things, Rose, the mother decided to stop working for us. She said she will just stay at home and look after Rex. She is a single mom and even if we feel bad about her not having any money to support Rex since she stops working, we can't do anything about it now. She's already determined to stop working for us and we respect her decision.
Before she left, since she's younger than I, I advised her to discipline her baby. To instill in him good values and talk to him about not doing these things and that because he might grow up knowing that what he is doing is right.
---
xoxo,
mommy jean of momentswithmatti
Love harder than any pain you've ever felt.
Sponsors of Momentswithmatti